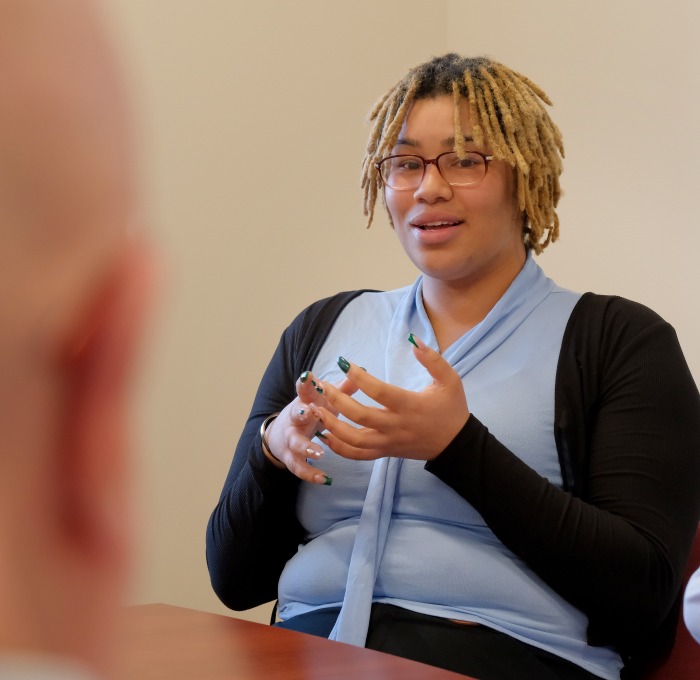 In Short
A degree in entrepreneurship will serve as a resource to provide entrepreneurial, small business guidance and assistance within your local community and beyond.
Program Overview
Students in the entrepreneurship concentration interests may range from business and technical to not-for-profit ideas that aim for social and environmental organizations that can change the world. You will be able to demonstrate how to use and apply a creative entrepreneurial mindset and skills to better identify business opportunities for innovation, challenge the status quo in any field, and implement sustainable change. This concentration is also for anyone who aims to be an innovative change leader within emerging or established companies as an intrapreneur. 
100% Online Option Offered through the School of Graduate, Online and Continuing Education
This flexible degree program, offered 100% online in a 7-week accelerated course format, works well for adult learners who are balancing work, family and education, while also trying to customize their plan of study to achieve personal goals. If you're interested in this program, contact SGOCE at 978.665.3182 or gce@fitchburgstate.edu.
Check out the Burg Blog to see images and learn more about opportunities in our entrepreneurship program
Experiential Opportunities
Faculty-led study abroad course opportunities increase student life-transforming experiences, as do student/faculty cooperative research projects.
Read more about: Study Abroad
Curriculum and Other Information
Day School, On Campus Program
School of Graduate, Online and Continuing Education, Online Program
Students will gain the entrepreneurial mindset and growth through strategic planning and starting their own businesses.
Students will learn organizational and business legal and ethical principles and understand what it means to act with ethics.
Students will assume the role of financing, marketing, and organizing in a start-up venture. 
Students will work effectively with other individuals and in teams, using quantitative, qualitative, and technology-enhanced approaches while implementing their own business.
Students will become business innovation thought leaders as an intrapreneur in existing existing companies.
Business owner
Business manager
Business consultant
Financial advisor
Marketing manager
Not-for-profit fundraiser
Product developer
Sales manager