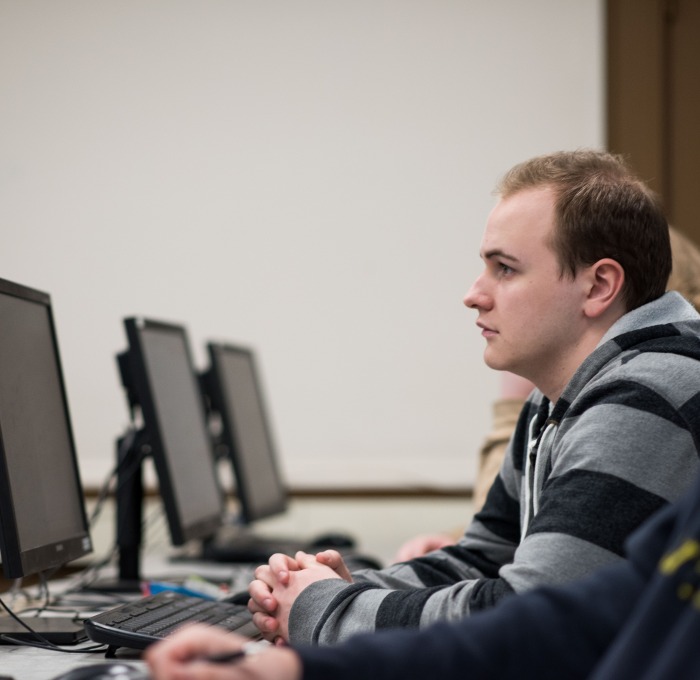 In Short
The technology/engineering education non-licensure concentration will prepare you with the knowledge and skills essential for teaching, as well as construction management practice.
Program Overview
The Technology/Engineering Education Industry Training Concentration prepares you for careers in industry training and education. This is done with an underpinning of science and technology reinforced with the methods of teaching and pedagogy. 
Program Objectives
Our mission is to develop individuals who are innovative and collaborative in problem solving, understand the inherent value of design, have high ethical standards, are skilled in communication, are cognizant of their responsibility for a sustainable future and are responsive to change. 
Experiential Opportunities
Internships are a great opportunity to get valuable, real-world experiences before entering a competitive job market.
Read more about: Internships
Faculty-led study abroad course opportunities increase student life-transforming experiences, as do student/faculty cooperative research projects.
Read more about: Study Abroad
Curriculum and Other Information
Graduates of the program will have the following:
An ability to identify, formulate, and solve broadly defined technical or scientific problems by applying knowledge of mathematics and science and/or technical topics to areas relevant to the discipline
An ability to formulate or design a system, process, procedure or program to meet desired needs
An ability to develop and conduct experiments or test hypotheses, analyze and interpret data and use scientific judgment to draw conclusions
An ability to communicate effectively with a range of audiences
An ability to understand ethical and professional responsibilities and the impact of technical and/or scientific solutions in global, economic, environmental, and societal contexts, and
An ability to function effectively on teams that establish goals, plan tasks, meet deadlines, and analyze risk and uncertainty
You'll be able to work in industrial and commercial settings, private schools, and post-secondary education. 
Students can pursue a teaching career in two optional tracks: Commonwealth of Massachusetts initial 5-12 teacher licensure or non-licensure technology education and industry training.
Fitchburg State University is a member in good standing of the Association for Advancing Quality in Educator Preparation (AAQEP), a national accrediting organization recognized by the Council for Higher Education Accreditation. Fitchburg State University is working toward accreditation of its educator preparation programs under the AAQEP standards with an anticipated quality assurance review in Fall 2023.