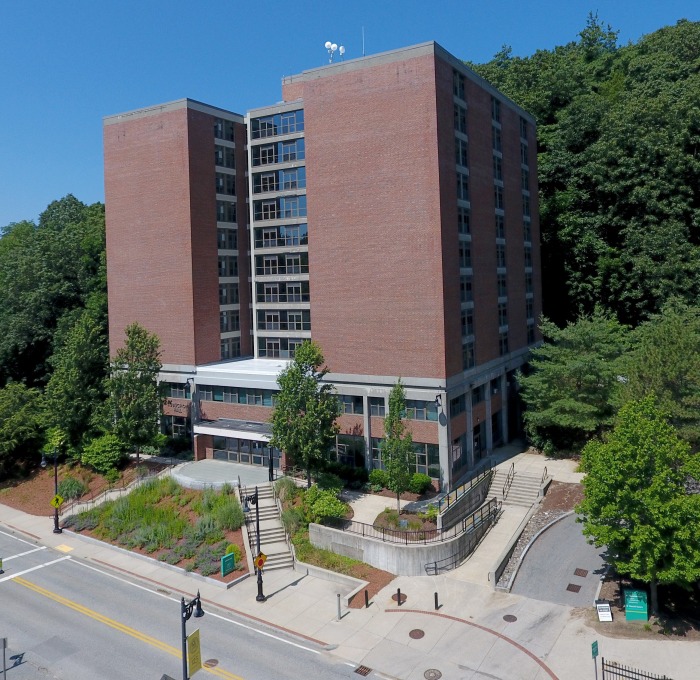 Aubuchon Hall is a suite-style residence hall, home to approximately 300 first-year and upper-class students. It hosts the Honors Residential Learning Community, which fosters the holistic development of an on-campus portion of the Honors cohort. 
Aubuchon Hall is composed of nine suite-style floors and one traditional style floor. Floors three through eleven each have four suites, two study spaces and a large lounge. Each suite has four double rooms, a bathroom and a living room.
The first floor has a large communal kitchen, lounges with TV and cable, and a recreation space with ping-pong and pool tables.