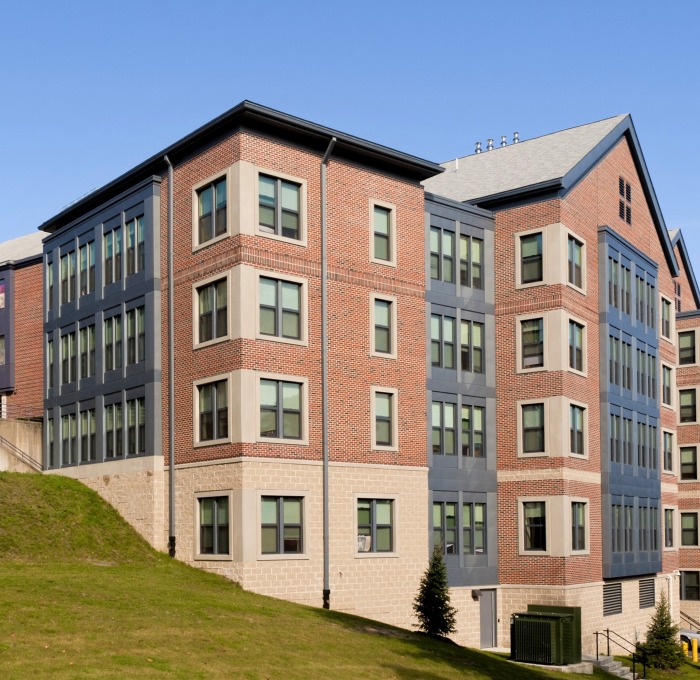 Mara Village is a complex of several suite-style, numbered buildings (Mara 1-8), located on campus neighboring Conlon, nearby student service buildings such as Anthony and Sanders, and the closest residence halls to McKay.
Consistently all Mara Village buildings include multiple suites. The building common areas include a lounge and kitchen space. There is a mix of design-double, premium-single, and a limited number of design-single rooms. Within each Mara suite are bedrooms (the majority of suites include four bedrooms), a bathroom for the suitemates, and a suite common room. Mara Village buildings 1-5 have been updated with full-sized beds.
Mara 8 is the largest and includes the laundry facilities for all Mara Village residents. In addition there is a full kitchen and the staff's offices.  There is a professional staff on duty during business hours and the student Resident Assistant (RA) in the  evenings all nights during the regular school year.