Move-in for first-year students is Monday, September 4 (Labor Day). All other students will arrive on campus Wednesday, September 6.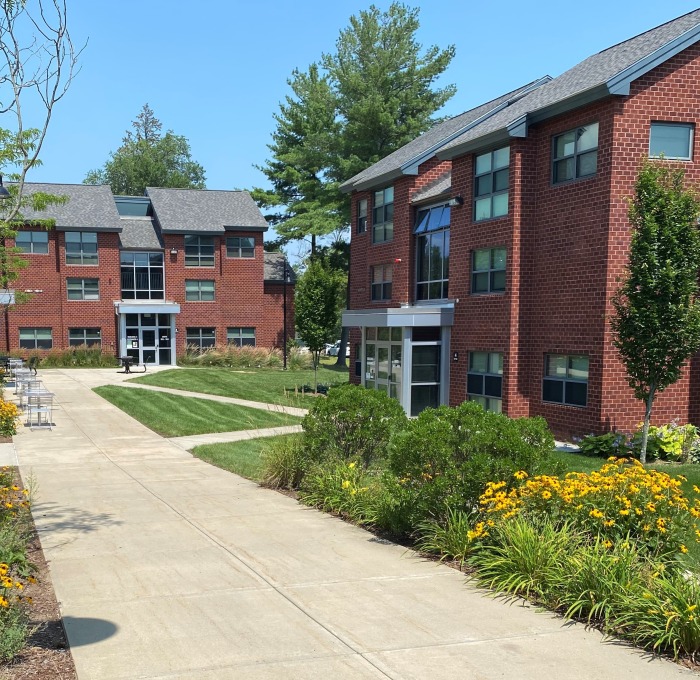 Housing and Residential Services is excited to welcome students back this fall, whether you are returning or coming to campus for the first time. Just know that there is space and support here in the residence halls to help you succeed.
Continue to monitor your emails and the Move-in page for important updates on your arrival for the fall semester. There will be a centralized check-in process for all our residents. It is imperative that a member of the housing team completes your check-in process and will be able to answer any remaining questions you may have at that time. As you continue to #StayWithUs - together we will strive to keep our community a caring and welcoming space for all. This is truly the "Value of Living On-Campus".
Move-in Overview
We've provided valuable resources and information to help you prepare for your transition to Fitchburg State. 
Move-in Details
Move-in registration goes live Wednesday, August 9. You will have up to 72 hours before the date of move-in to sign-up.
Register for your arrival by going to Web4>Student>THD4 Self Service. Scroll down to the Assignment section, select Fall 2023. There you will see your hall and room assignment. 
Select an arrival time from eight different arrival times.

Once all spaces in a given time slot are gone, that time is no longer listed as an option.

Residents have until Friday, September 1 to select a return date or make adjustments to their selected times.
Fall 2023 Move-in for first years is Monday, September 4
When you arrive on campus at your designated move-in time, please go to 1000 John Fitch Highway (Civic Center). 
Once you go through the check-in process at the Civic Center, you will be directed to your assigned residence hall. 
After you have unloaded your vehicle please move to the lower civic center parking area to allow other students the ability to unload.
Shuttle runs from the Civic Center to the Main Campus of North Street and makes stops near Mara Village 8 and Town Houses (near Highland Avenue).
| | | |
| --- | --- | --- |
| Residence Hall  | Parking Lot to Unload  | Move-in Bin Locations |
| Aubuchon | North 1 | North 1 |
| Russell Towers | North 1 | North 1 |
| Mara Village 1, 4 & 8  | Upper Ross Lot  | Upper Ross Lot |
| Townhouses 1 and 2  | Highland Ave Parking | Townhouse 5 - Staff Office |
| Townhouse 7  | Townhouse South Lot  | Townhouse 5 - Staff Office |
| Townhouse 3, 4, 5 and 6 | Lower Cedar Lot   | Townhouse 5 - Staff Office |
| Cedar Street House   | South Cedar Lot | In Cedar Street |
| Simonds Hall | Simonds Hall Parking | In Simonds Hall  |
If you arrive after 5 p.m. you will need to contact University Police (978.665.3111) and Housing and Residential Services on-call will be contacted to meet you at your building.
Beginning on Thursday, September 7 at 8 a.m. (First Day of Class) residents do not have to sign-up to check-in to their residence hall. You should report directly to the main housing office to have your card encoded and be checked in.
Residential Reminder
Please continue to visit our website and monitor your Fitchburg State email for current communications and future updates. 
I love the independence I've gained living away from home and the connections and experiences are incredible. I've made many friends, memories, and have become a part of the community in so many rewarding ways.
Tyler Sargent
Communications Media, Film/Video major, 2025