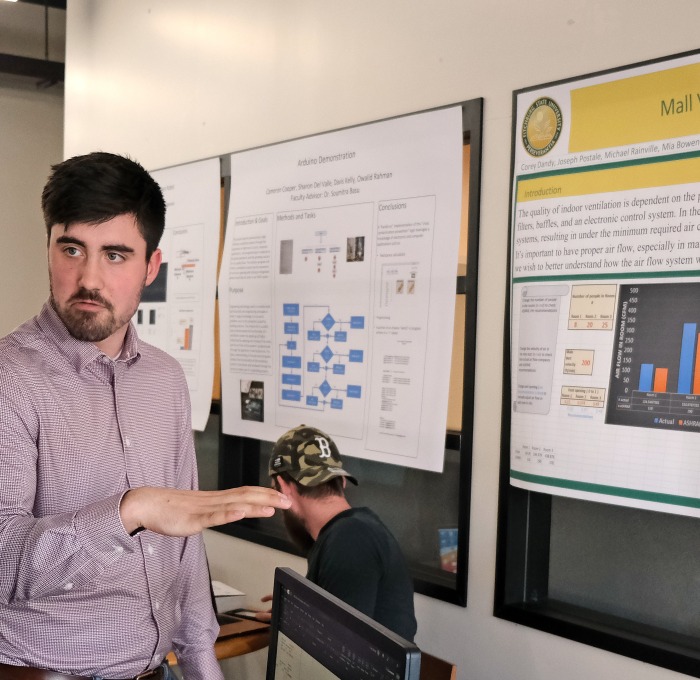 In Short
The Production Technology Certificate program provides foundational knowledge and skills needed to work and advance in the manufacturing industry.
Coming soon! 
Certificate Overview
Students will complete the certificate through the Center for Professional Studies (CPS) and will serve our industrial partners throughout the state and beyond.
North central Massachusetts has a diverse economy with notable strengths in healthcare and manufacturing (led by plastics products, pharmaceuticals and electronics). This certificate facilitates the partnership of industry, educators and workforce boards in order to expand the pool of trained workers. 
All courses will be 100% online and accelerated. Want more information?
Curriculum and Other Information
Students will be able to apply skills in the use of Computer Aided Design (CAD) software to interpret and create engineering drawings and solid models
Students will be able to understand dimensional tolerances and the concept of "Limits and Fits"
Students will have an understanding of Geometric Dimensioning and Tolerancing
Students will understand the various commonly used manufacturing processes used in industry
Students will understand the basics of production planning
Students will have a general understanding of the principles of supervision in industry