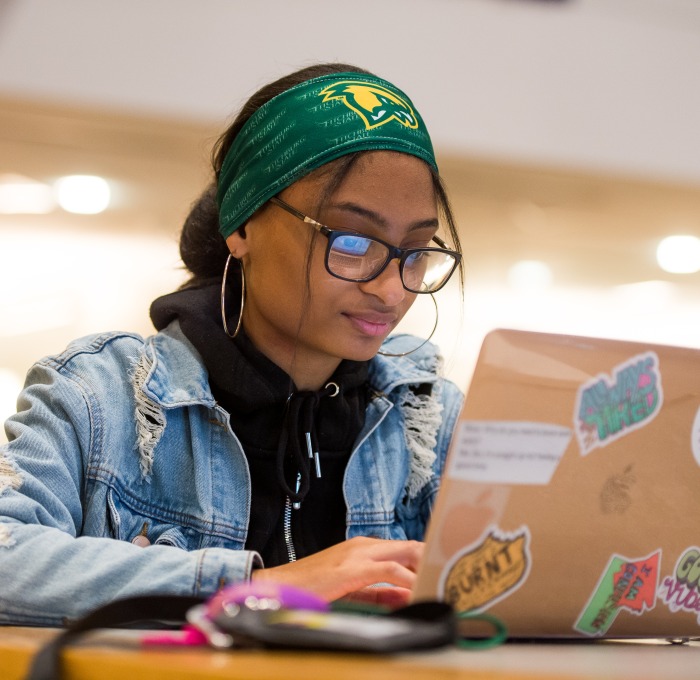 In Short
The human services bachelor's degree educates you in the skills and competencies necessary to enter and advance your career in a wide variety of social service arenas.
We've got you covered
What will I do?
Learn the skills to effectively help individuals and families with a variety of development challenges and mental health issues
Understand the larger system in which human service agencies operate and learn to design interventions to increase their effectiveness
Learn how to effectively work with individuals and groups by thinking critically and enhancing your interpersonal skills
New England's Longest-Standing 4-year fully accredited program through the Council for Standards in Human Services Education (since 1981).
The program integrates classroom instruction with a graded series of field-based experiences, including an intensive internship, to foster the application of knowledge and skills in community-based settings. It is founded on a strength-based empowerment perspective which emphasizes the enhancement of clients capabilities to meet the challenges they face. Graduates pursue careers in direct service to clients, public advocacy, and in the administration of human services in agency and government settings.
Program Mission: The human services program educates students in the skills and competencies necessary to enter and advance their careers in a wide variety of human services. It is founded on a strength-based, systemic empowerment perspective that promotes ethical and professional-decision making to address the challenges of an evolving human services field.
I've learned to have patience with not just others, but also with myself. Working in human service is definitely like riding a roller coaster, because it's full of ups and downs. However, seeing the people I work with get through their struggles and make progress towards their goals, makes it all worth it.
Victoria Ryan, '19
Experiential Opportunities
Experiential education is a core component of the human services program. Several courses, such as Introduction to Human Services and Case Management, have an attached practicum requirement. The Human Services Program also requires a 450-hour (12-credit) internship. You have the option to complete this in one semester or over 2 semesters. Placement is based on your specific interest in human services, and the intern's role is crafted collaboratively between the site supervisor and student. You participate in an on-campus seminar to process your internship experience. Students have interned at a wide variety of placements, including: Department of Children and Families, Department of Mental Health, The Arc of Opportunity, The Key Program, Seven Hills, United Way, and local schools, probation departments, and elder care facilities.
Read more about: Internships
Faculty-led study abroad course opportunities increase student life-transforming experiences, as do student/faculty cooperative research projects.
Read more about: Study Abroad
Curriculum and Other Information
In this program you will:
Articulate issues related to social justice and how differential treatment has impacted service delivery for marginalized and/or oppressed individuals, families, and communities

Assess the quality and accuracy of all forms of information

Develop helping and management skills and apply them in both simulated and actual applications

Have knowledge of different populations and individual/family/community strengths and needs in order to design appropriate interventions

Apply knowledge and skills from class material to field-based experiences

Work effectively for organizational change and advocacy from a perspective of empowerment and self-determination

Engage in reflective process of one's skills and future development
Many of our students go on to find employment in a variety of local, non-profit and state agencies and organizations. Others go on to graduate studies in social work and other related fields. Recent graduates are employed at:
Massachusetts Department of Children and Families
Luk
Community HealthLink
Public elementary, middle, and high schools
Town of Chelmsford
TaraVista Behavioral Health