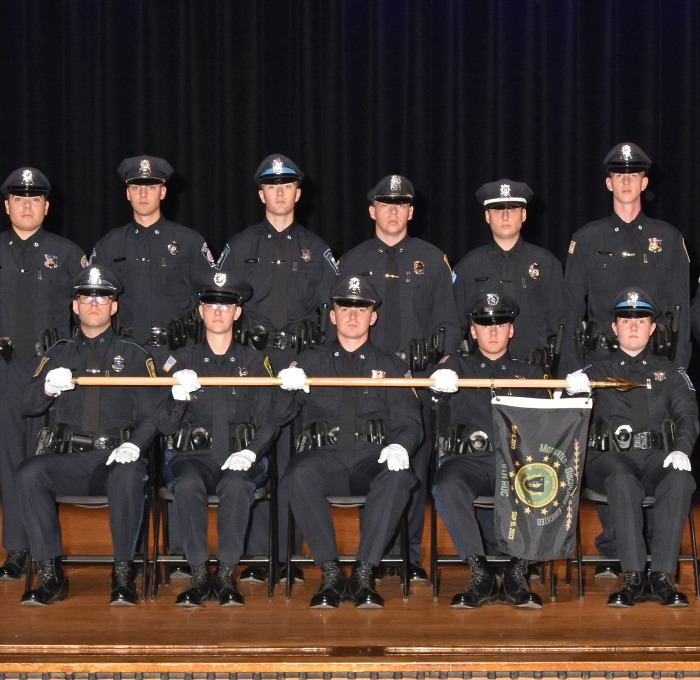 In Short
You can enroll in the Criminal Justice police program which allows you to complete your bachelor's degree and earn a certificate of completion from the Massachusetts Municipal Police Training Committee (MPTC) and then move into the 100% online master's program curriculum and can complete the master's degree in just one year.
Program Overview
The role of the police officer is intellectually demanding, requiring officers to possess knowledge and skills in both substantive and procedural law, police procedures, problem solving, crisis management, written and oral communication, technology, and professionalism.
Police Program/MPTC Concentration
You can enroll in the police program and earn a bachelor's of science in criminal justice, be certified by the Municipal Police Training Committee to become a full-time municipal officer and earn a master's in criminal justice. These qualifications allow you to apply to any Massachusetts municipal police department, or that of any other state with a reciprocal agreement. You will complete a total of 36 credits for the master's program. These credits include eight 3-credit courses that concentrate in criminal justice studies, in addition to 12 credits for successfully completing MPTC's Basic Recruit Officer Course.
The Master's Program (+1 year)
The Academy is worth 12 credits toward the 36 overall credits needed to complete the master's degree (MPTC concentration).
The remaining 24 credits of the master's degree are offered as online courses.
Classes are offered in the fall (following the Academy graduation), spring, and summer.
You may take the classes at your own pace, recognizing that many Academy graduates are hired and begin Field Training at their respective police departments.
Career Opportunities
Policing
Courts
Corrections
---
Total Credits
36 credits
---
Time Frame
The police program can be completed in 5 years.
*Note - Students can take up to 6 years to complete master's portion of the program but most students complete within 1-2 years.
Curriculum and Other Information
Students in the MPTC concentration will meet all of the requirements of the Municipal Police Training Committee.
Apply knowledge of the operations of the criminal justice system to real-life case scenarios and current events
Recognize and analyze ethical issues and dilemmas in the practice of criminal justice
Demonstrate the ability to research and analyze crime data and its impact on criminal justice policy
Identify the links between theoretical foundations of crime and delinquency and the development of criminal justice policy
Recognize diversity in society and how criminal justice professionals respond to the increasing diversity in society
Develop critical thinking skills and the ability to apply them to problem solving
Develop oral and written communications skills as well as the ability to use technology for communication purposes
Still have questions? We're here to help!
We know you're busy, so we've given you a few different options to conveniently get the answers you need.