Study physical and human environments as scientific systems and examine the world around you.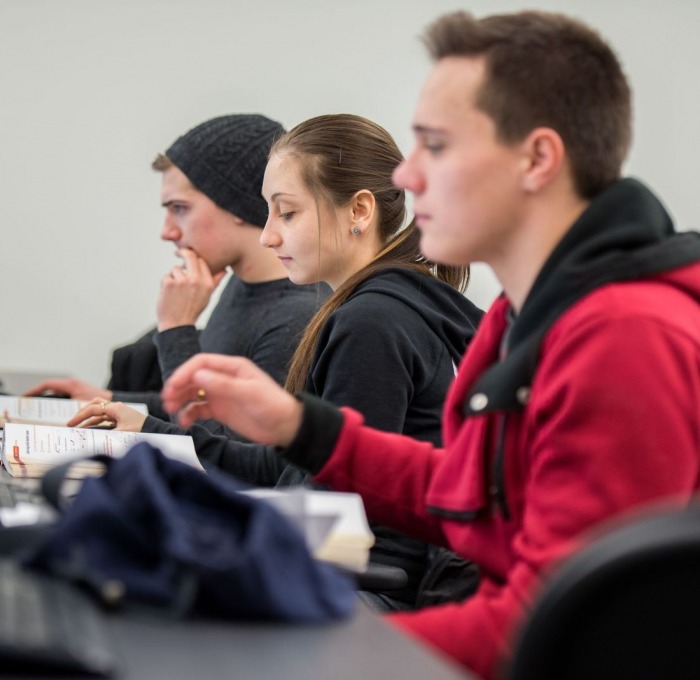 Take an in-depth look at the natural and social world. Develop a rich understanding of these natural and social systems by cultivating your analytical abilities in both the field and laboratory environments.
Majors and Concentrations
Encompasses fields of study such as geology, oceanography, meteorology, climatology, hydrogeology, and planetary science.
Examines geographic patterns and processes, and applies modern technologies to make differences in all communities.
Minors
---
Plans of Study and University Catalog
---
Meet Our Faculty
Experiential Learning
Study the world by traveling it. 
Hands-on experience that prepares you for your career.
Department Goals
Department vision
The Earth and Geographic Sciences Department seeks to prepare students as critical thinkers to engage with global environmental challenges through the study of earth, environmental, and geographic sciences. The department cultivates the intersections of our academic majors while also deepening our individual programs. Faculty and students serve our local and regional community via course‐based projects and independent research. We value leadership, a culture of sustainability, lifelong learning, and promotion of sound scientific principles, and recognize the indispensable role that the study of nature has in a liberal arts education.
Department mission
Students in the Earth and Geographic Sciences Department will develop a rich understanding of Earth's natural and social systems by cultivating analytical skills in the field, classroom, and laboratory environments. Programs in the department are designed to allow students to explore their interests with experiences that bring together theory and application, contribute to scholarly development, and prepare students for a range of career pathways.
Questions? Get in touch!
Please reach out with any questions you might have, either though the contact information below or by contacting the department chair, Dr. Elizabeth Gordon at 978.665.3083.
The Earth and Geographic Sciences Department offers majors in Geographic Sciences & Technology and Earth Systems Science.
Antonucci Science 220
SPRING 2021 UPDATE: The Department of Earth and Geographic Sciences will offer remote services Monday to Friday, 8:30 a.m. to 5 p.m. In-person services will be available Monday and Wednesday from 8:30 a.m. to 5:00 p.m. and Thursday from 1:30 p.m. to 5:00 p.m. The office is located in the Antonucci Science Center, Room 220 through appointments only.
To make an appointment with a member of our team, please contact Lindsey Babineau at 978.665.3246 or email lbabine3@fitchburgstate.edu. To contact the Department Chair, Dr. Elizabeth Gordon, please email egordon3@fitchburgstate.edu. To make an appointment with a Earth and Geographic Sciences faculty member, please contact them directly. Contact information and office hours are listed elsewhere on this page.