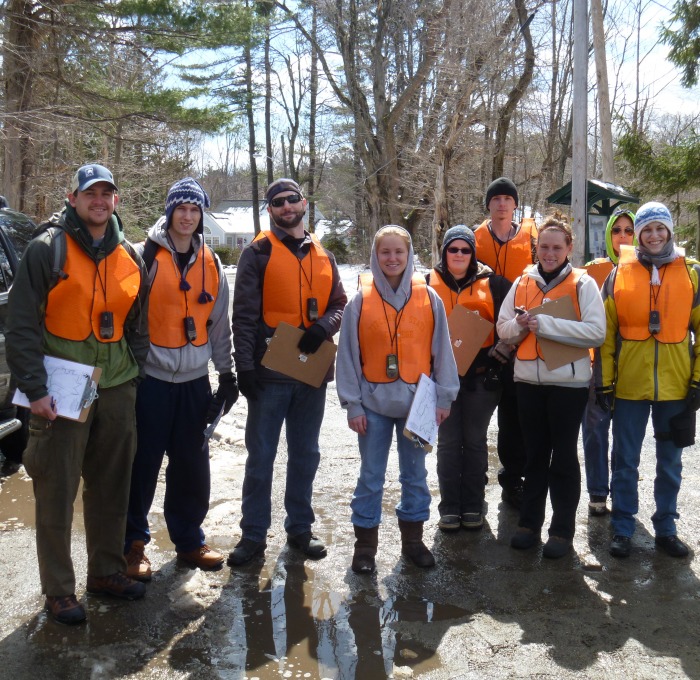 In Short
Our Geographic Science and Technology program offers premier training for examining geographic patterns and processes, and applying modern technologies to make differences in local, regional, and global communities.
Program Overview
Comprehend the world through the use and application of geospatial technologies such as GPS (Global Positioning System), GIS (Geographic Information System), and remote sensing.
GST and You
According to the U.S. Bureau of Labor Statistics, geospatial occupations, such as GIS consultant, GIS developer, cartographer, surveyor, crime analyst, and public health specialist should experience faster than average employment growth. The increasing demand for fast, accurate, and complete geographic information for national security, government planning, business, social media and internet technologies will be the main source of job growth. Graduates who have a bachelor's degree and strong technical skills should have favorable job prospects.
Courses in the geographic science and technology program are not only congruent with the techniques and practices of professionals in the industry, but also designed to let various student interests thrive.
Knowledge and skills taught in the program have allowed students to launch their careers with diverse internship opportunities, to pursue further education at graduate schools, and to become employed at government agencies, scientific research institutes, and private industries.
The technical education, internship opportunities, and connections I made in my time at Fitchburg State prepared me to launch into a full time GIS career, where I've never stopped learning and growing. While the software we use in the field changes rapidly, the principles, analytical approaches, and ways of thinking I learned have carried me through and given me the foundation I needed to succeed.
Tristan Taylor '17
Fitchburg Fiber LLC, Co-Founder and Chief Executive Member
Experiential Opportunities
Internships are a great opportunity to get valuable, real-world experiences before entering a competitive job market.
Read more about: Internships
Faculty-led study abroad course opportunities also increase student life-transforming experiences, as do student/faculty cooperative research projects.
Read more about: Study Abroad
Curriculum and Other Information
Geographic Science and Technology objectives
Each Geographic Science and Technology graduate should have a well-rounded understanding of geographic knowledge and skills. With this intent, the program requires the students to take a series of courses that include the following essential elements of geography:
The use of maps to present and interpret patterns of physical and human characteristics on the Earth's surface;
The distinctiveness of places and regions with respect to the integration of physical and human characteristics;
Description and explanation of human characteristics and their spatial distribution on the Earth's surface, including composition of population, cultural complexes, economic interdependence, settlement and political patterns;
Human-environment interactions, including the perception, distribution and use of natural resources.
Our majors have pursued employment in geographic science and technology-related fields, including (but not limited to):
Geographic Information Systems (GIS) Consultant
Web-mapping programmer
GPS and Mapping Technician
Surveyor
Urban and Regional Planner
Transportation Planner
Cartographer
Map librarian
Geospatial Business/Marketing Analyst
Crime Mapping Analyst
Tourism Analyst/Planner
Environmental Scientist
Laboratory Technician
Earth Science or Geography Teacher
Many of our graduates are accepted to programs of advanced studies in graduate schools at colleges and universities throughout the country.