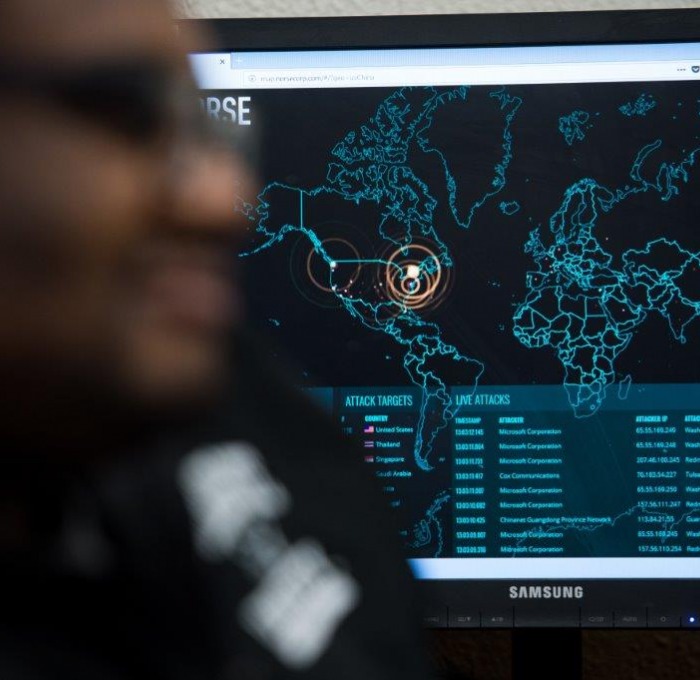 In Short
This program prepares you for a professional career in the rapidly changing field of computer information systems. You'll develop good communication skills and the ability for teamwork and leadership roles in your professional career.
We've got you covered
What will I do?
Earn a specialized curriculum that prepares you for a career in cyber and network security
Gain an in-depth, cross-disciplinary training experience by taking courses offered by both computer science and business department
Be in high demand as a professional in computer and cybersecurity, the Department of Labor projects 18% job growth in this field by 2024. 
There are over 500K cybersecurity job openings across the United States*
With more than 500,000 jobs available across the country, your job is out there -- and we can help you obtain the skills you'll need to get hired for it!
The job growth outlook for information security analysts through 2030 is 33%, with 47,100 new jobs in the field. This comes with a median annual wage of $113,270.**
Program Overview
The Computer Information Systems (CIS) program offers the opportunity for students to develop knowledge and skills in analysis and design of business information systems, database development, software development, and networking.
The Cybersecurity concentration provides the unique opportunity to develop knowledge and skills in computer and network security, data encryption and decryption, cybersecurity, and ethical hacking. This concentration prepares you for professional careers in the rapidly changing field of information technology, network and cybersecurity.
Accreditation
The Bachelor of Science in computer information systems is accredited by the Computing Accreditation Commission of ABET. Enrollment and degree productivity data is available in the Fitchburg State University Fact Book (PDF).
*Source: "Cybersecurity Supply/Demand Heat Map," CyberSeek.
**View the Bureau of Labor Statistics, U.S. Department of Labor, Occupational Outlook Handbook Information Security Analysts (visited May 20, 2022).
This program provides the opportunity to mix computer science and business together in a way that opened up a career to help my company manage its software tools.
KW, '18
Experiential Opportunities
Internships are a great opportunity to get valuable, real-world experiences before entering a competitive job market.
Read more about: Internships
Computer information systems majors can also study abroad in: short-term faculty-led programs, exchange/direct enroll programs, and outside provider-led programs. Imani Hunter, a Computer Science major, studied abroad through our exchange program at Reitaku University in Japan during the Fall of 2018. 
Read more about: Study Abroad
Curriculum and Other Information
If finding employment or being accepted to graduate school is the criterion of success, then graduates of our computer information systems program have been very successful indeed. Over the last five years, the job placement rate of our graduates has exceeded 95 percent. These students share one important trait: they possess among the most sought-after skills for the 21st century.
Computer Systems Analyst
Cybersecurity Analyst
Network Administrator
Programmer
Quality Assurance Engineer
Software Engineer
Solutions Architect
Surveyor
Web Developer