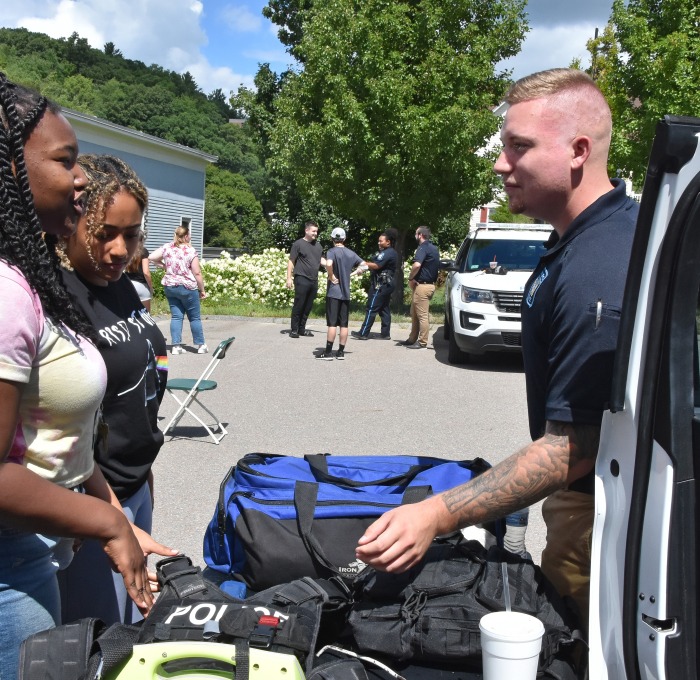 In Short
This concentration offers a unique systems approach to criminal justice, crime causation and cessation, proposing that criminal justice activities may be decentralized to involve community in policing, courts and corrections.
Program Overview
As social justice philosophies and practices become more embedded in the fabric of society and even into the fabric of the overall criminal justice system, this concentration provides graduate students with a broader, more holistic, socially-just, systems approach to crime causation, deterrence, and cessation.
The three additional required courses for this concentration will allow for the integration of such broader community justice philosophies and approaches into the criminal justice world, thereby eventually moving the "swinging pendulum" of justice to a more socially-just place in society.
This concentration offers you ways to engage community to prevent crime and reduce the harmful consequences of criminal justice-related activities. 
Career Opportunities
Policing
Courts
Corrections
---
Total Credits
30 credits
---
Time Frame
The M.S. Criminal Justice, Community Justice concentration can be completed in 1 year.
*Note - Students can take up to 6 years to complete a master's portion of the program but most students complete within 1-2 years.
Curriculum and Other Information
Describe the concepts and principles of community justice across different aspects of criminal justice, including policing, courts and corrections;
Critically examine the aims, operation, and outcomes of community justice approaches
Identify community partners and stakeholders important to community justice
Examine examples of community justice approaches both locally and nationally
Develop a community justice approach to an existing criminal justice practice
Effectively communicate knowledge and ideas about community justice using a range of written and data presentation techniques
Official transcript of a bachelor's degree from a regionally accredited institution with a minimum undergraduate GPA of 2.8.  If you attended Fitchburg State University, please add the school to the Academic History Tab, and Fitchburg State will upload your transcript to your application on your behalf. 
Personal statement. In a statement of no more than 300 words, please describe how earning a Master's degree in Criminal Justice would help you fulfill your personal and professional goals.
Professional resume and references. Please upload a professional resume that sets forth, at a minimum, your educational and employment history. On your resume, please include the names and contact information for three references. At least two must be individuals under whose supervision you have worked in a professional capacity.
Letters of recommendation. As long as you provide names and contact information for three professional references on your resume, you do not need to submit letters of recommendation. However, the CJ program reserves the right to request letters of recommendation if needed.  
Completed applications are reviewed on a rolling admission basis.
Still have questions? We're here to help!
We know you're busy, so we've given you a few different options to conveniently get the answers you need.