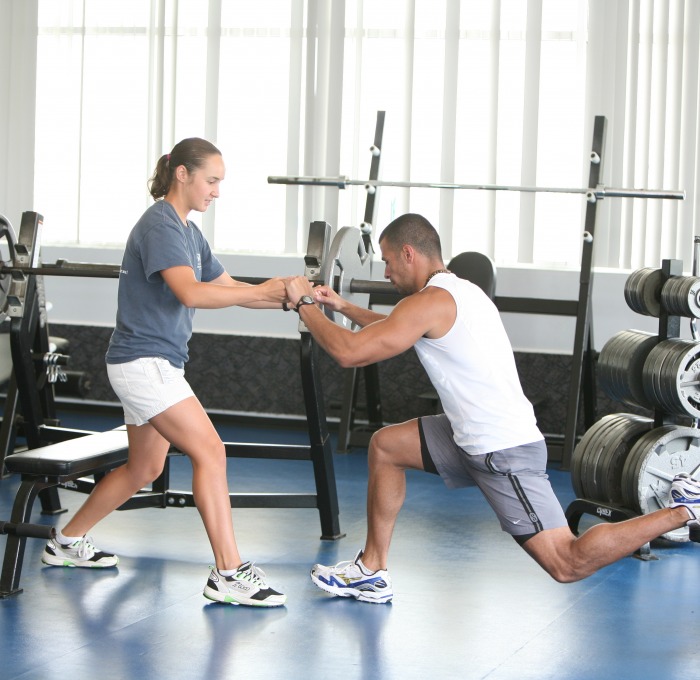 In Short
The Strength Training and Conditioning concentration provides students with the knowledge and skills to become strength training and conditioning coaches focusing on athlete health, injury prevention, and the improvement of human performance.
We've got you covered
What will I do?
You'll gain the knowledge necessary to pass nationally recognized strength and conditioning certification exams
You'll learn the skills and abilities to be successful working with recreational to professional athletes in a commercial setting or with collegiate or professional teams
You will be prepared to complete a graduate program in the field should you choose to do so.
Program Overview
You'll complete courses in a variety of areas related to sport performance (e.g., assessment and weight training courses for athletes, nutrition, sports medicine) as well as six credits of in-house practicum in strength and conditioning and a 240 hour internship in the field of strength training and conditioning.
The high quality and knowledge of the professors, along with the small class sizes, and the family-like atmosphere of the department were highlights of the Exercise and Sports Science program. The doors that have opened and the opportunities I've been afforded both personally and professionally directly circle back to my time at Fitchburg State.
Devan McConnell, '08, Director of Performance Science and Reconditioning, New Jersey Devils
Experiential Opportunities
The EXSS department has relationships with existing strength and conditioning programs where you can pursue internships, or you can elect to intern at another location. Previous internships have been at sites such as: Cressey Sport Performance, Mike Boyle Strength and Conditioning, Athletic Evolution, College of the Holy Cross, Assumption College, and Nichols College. 
Read more about: Internships
Faculty-led study abroad course opportunities also increase student life-transforming experiences, as do student/faculty cooperative research projects.
Read more about: Study Abroad
Curriculum and Other Information
Athletic Trainer
Sports Trainer
Strength and Conditioning Coach