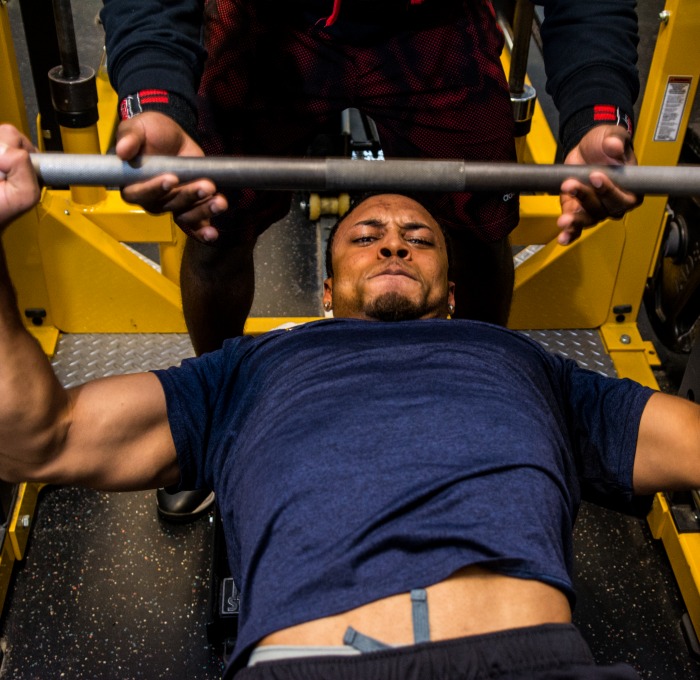 In Short
As the health club industry continues to grow and be profitable, numerous opportunities exist for qualified students to obtain employment as fitness club workers.
We've got you covered
What will I do?
You'll understand how to design and implement exercise programs for a wide variety of people of various ages and states of health.
You'll become prepared to take on managerial and leadership roles within the health, fitness, and wellness industry.
You'll be prepared to pass National level fitness certifications.
Program Overview
Although health club memberships span all age groups, senior citizens represent the fastest growing cohort in new membership applications. Fitness instructors in this setting will be working increasingly with an at-risk population. Appropriate education is essential; employers are already seeking those who have the knowledge base to work with this group.
There is a common core of exercise science courses to ensure a solid foundation in the various disciplines that comprise this multidisciplinary field of study, and to ensure the ability to apply knowledge in a variety of practical experiences. In addition to the required courses in exercise and sports science, you will be required to complete a series of courses in business administration.
The highlight of this program for me was how hands on it was! Being in the lab and experiencing everything such as using yourself and others as subjects, there is no better way to learn. The professors are so approachable, professional, and relatable, that towards my senior year they felt more like mentors than the typical teacher-student relationship.
Nicholas Normandin, '08, Co-owner of Push Pull Training, LLC
Experiential Opportunities
You'll complete 21 credits of business coursework along with coursework in exercise science, and a 240 hour internship.  This combination of academic and practical education equips you with unique qualifications to work in the field of commercial health club management. Our students have interned at the following locations: Impact Fitness, Healthworks Fitness for Women, Global Fitness Center, Crunch Fitness, Get in Shape for Women, and Commit Fitness.
Read more about: Internships
Faculty-led study abroad course opportunities also increase student life-transforming experiences, as do student/faculty cooperative research projects.
Read more about: Study Abroad
Curriculum and Other Information
The Exercise and Sports Science Department's mission is to prepare graduates for professional careers and advanced graduate studies in fields such as: physical therapy, occupational therapy, strength and conditioning, cardiac rehabilitation, fitness management, and wellness. This is accomplished through a combination of interactive classroom and unique hands-on laboratory experiences and internships. We support all University students working towards an accessible liberal arts education by providing the foundations for personal wellness.
Vision
The Exercise and Sports Science Department will be nationally recognized for its excellence in teaching and learning in the areas of clinical exercise physiology, fitness management, and strength and conditioning. We will be known for our commitment to transforming lives through education, experiential learning, and dedication to public service.
Learning Outcomes: Upon completion of the Exercise and Sports Science program, students will:
Design exercise programs for health, fitness, and athletic performance

: Students will display knowledge of program design by including all relevant components of fitness, correctly identifying any/all risk factors for their client, and appropriately modifying the training load and cycles.

Effectively perform health-related and performance-related exercise testing:

 Students will display knowledge of exercises tests by safely setting up and executing tests without errors, collecting appropriate physiological data at given time points, and performing calculations in order to interpret the data correctly.

Demonstrate effective verbal communication:

Students will demonstrate effective professional presentation skills and communicate clearly and appropriately with clients and patients in mock and actual professional settings. 

Demonstrate effective written communication: 

Students will organize written work in such a way that it integrates discipline -specific terminology; identifies and evaluates scholarly sources; properly uses citations; and communicates, organizes, and synthesizes information from sources with clarity and depth.

Demonstrate quantitative reasoning

: Students will represent information in mathematical form, explain information presented in mathematical form, and make judgments and draw appropriate conclusions based on the quantitative analysis of data.
Athletic Trainer
Fitness Instructor
Gym/Health Club Manager
Impact Fitness Instructor
Physical Education Instructor
Sports Trainer