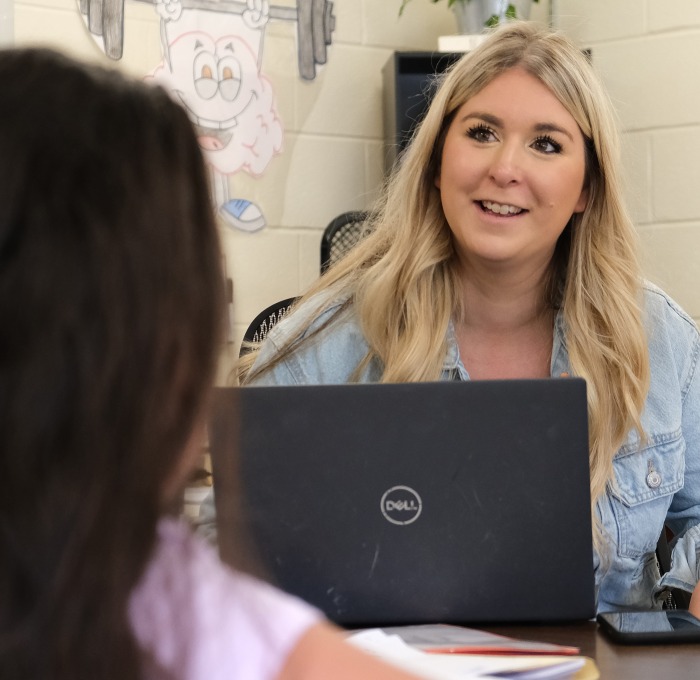 In Short
Designed for those who have earned a master's degree in a related field who wish to continue their education in the fields of counseling and psychology.
We've got you covered
What will I do?
Take courses in the field of mental health or school guidance counseling
Study an integrated core curriculum, supervised professional practice, and a capstone experience of either an internship or a thesis
Work with an advisor from the graduate counseling program to develop a plan of study, and submit an approved plan upon acceptance into the program
Already have a master's degree? Earn your Certificate of Advanced Graduate Study (CAGS) in as little as two years. Learn more today.
Degree Overview
Please note that students cannot pursue licensure as a Clinical Mental Health Counselor through this program. The 2017 requirements set by the Board of Registration require licensure candidates to complete a 60-credit program in Clinical Mental Health Counseling.
Although you can complete this 36 credit program in as few as 3 years, you have 6 years to complete the program.
Resources
Careers
Students may be endorsed by the Fitchburg State University Dean of Education for Massachusetts Department of Elementary and Secondary Education (DESE) licensure as a school counselor, or pursue professional development as part of their current licensure as a professional counselor.
Degrees and Other Information
Completed applications are reviewed on a rolling admission basis. Admission requirements are as follows:
Official transcript of a master's degree from a regionally accredited institution
Three letters of recommendation
Personal statement (maximum 300 words) that describes your goals and reasons for applying to this program and include information about your previous coursework, training and/or work experience related to the program
Professional resume
Graduate application and fee
Students seeking Initial Licensure must submit passing scores for the MTELs
The learning outcomes for the Fitchburg State CAGS Interdisciplinary Studies Counseling/Psychology program are:
demonstration of effective counseling skills
engagement in professional behavior
displaying caring for clients
demonstration of effective oral and written communication skills
Still have questions? We're here to help!
We know you're busy, so we've given you a few different options to conveniently get the answers you need. You can…