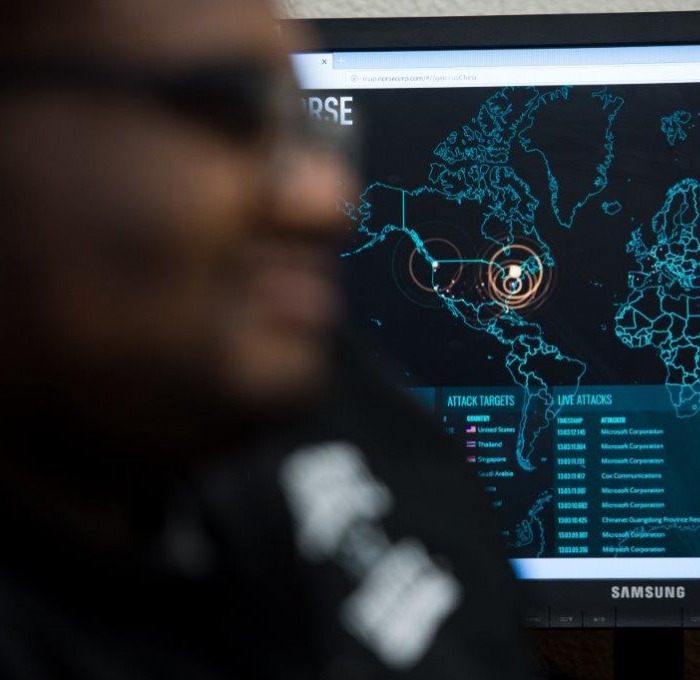 View Courses and Certificate Programs
As the amount of data stored increases and as hackers become more sophisticated, the need for cybersecurity professionals is greater than ever. With the right cybersecurity knowledge and resources organizations can protect themselves from attacks, theft and destruction. The Center for Professional Studies at Fitchburg State University has partnered with MindEdge to offer a comprehensive array of cybersecurity courses and certificates to help learners master the foundational information needed to be successful in the cybersecurity industry.
From Cloud data security to cryptography, to malware and risk management, the skills taught in our cybersecurity courses will help learners master both technical and non-technical aspects of cybersecurity. Our cybersecurity courses offer videos, interactive games, examples, and review questions to ensure mastery of the material. 
Job Sector Analysis
Jobs in demand in this field
Cybersecurity Engineer
Cybersecurity Analyst
Cybersecurity Consultant
Cybersecurity Manager / Administrator
Systems Engineer
Software Developer / Engineer
Network Engineer / Architect
Vulnerability Analyst / Penetration Tester
Cybersecurity Specialist / Technician
Questions? Get in Touch!
With a variety of programs to meet various needs throughout your organization, select the training program that is best suited to your needs, or contact our team,
cps@fitchburgstate.edu
, to learn more about how we can customize an experience for your organization.
The Center for Professional Studies (CPS) offers professional development to working professionals and collaborates with school districts, businesses and other professional groups on continuing educational needs.
150B Main Street