For a hands-on and immersive experience in cyber security for those already working in the field, our Cyber Range Training program is an incredible opportunity.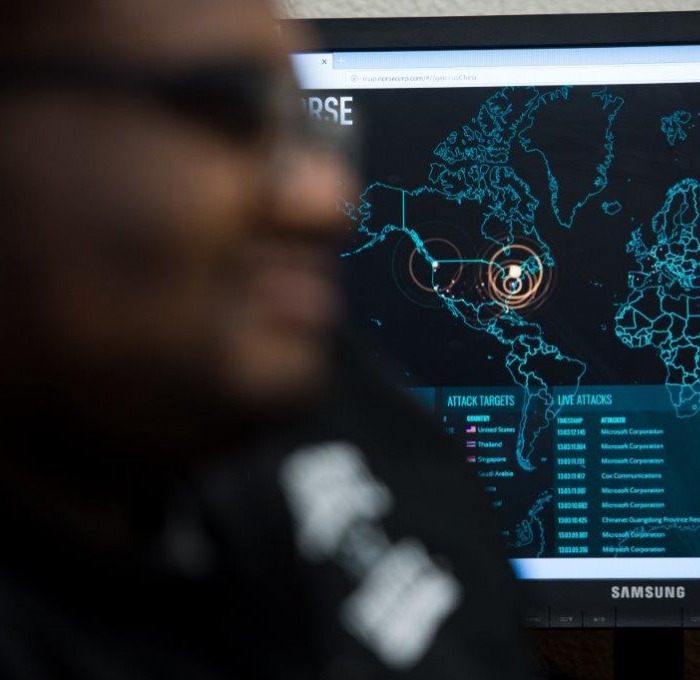 Cyber Range Training Program
A cyber range is a hands-on training facility that provides virtualized hyper-immersive, experiential training where individuals and teams receive instruction on how to respond to and defend real-world cyber security attacks in a simulated, virtual environment. CRS uses a fully licensed enterprise network from vendors such as Microsoft, McAfee, Palo Alto, Check Point, Splunk among others. The range is both NICE and MITRE ATT&CK Framework-compliant and offers the opportunity to experience, identify, isolate, and remediate real-world malware attacks such as the ransomware attack WannaCry. 
In partnership with Cyber Range Solutions Inc. (CRS), our range features Cyberbit, which is the most widely deployed cybersecurity training and simulation platform. Through Fitchburg State's training programs, you will engage in individual and group simulations to provide credible and relevant training.
Online Training with hands-on instructors
Job Sector Analysis
Jobs in demand in this field
Cyber Security Engineer

Cyber Security Analyst

Cyber Security Consultant

Cyber Security Manager / Administrator

Systems Engineer

Software Developer / Engineer

Network Engineer / Architect

Vulnerability Analyst / Penetration Tester

Cyber Security Specialist / Technician
Course Descriptions
Cost: $3000
Format and Length: 100% Online -  and a total of 40 hours: 25 hours of synchronous instruction and 15 hours of live training in the Cyber Range.
Courses offered in both  Summer B (July 13 - Aug 31, 2021) and Fall B (Nov 2 - Dec. 21, 2021): 
Courses offered in both Fall A  (Sept. 7 - Oct 26, 2021)  and Spring  (Jan 18 - Mar 1, 2022):
Questions? Get in Touch!
With a variety of programs to meet various needs throughout your organization, select the training program that is best suited to your needs, or contact our team,
cps@fitchburgstate.edu
, to learn more about how we can customize an experience for your organization.
The Center for Professional Studies (CPS) offers professional development to working professionals and collaborates with school districts, businesses and other professional groups on continuing educational needs.
150B Main Street