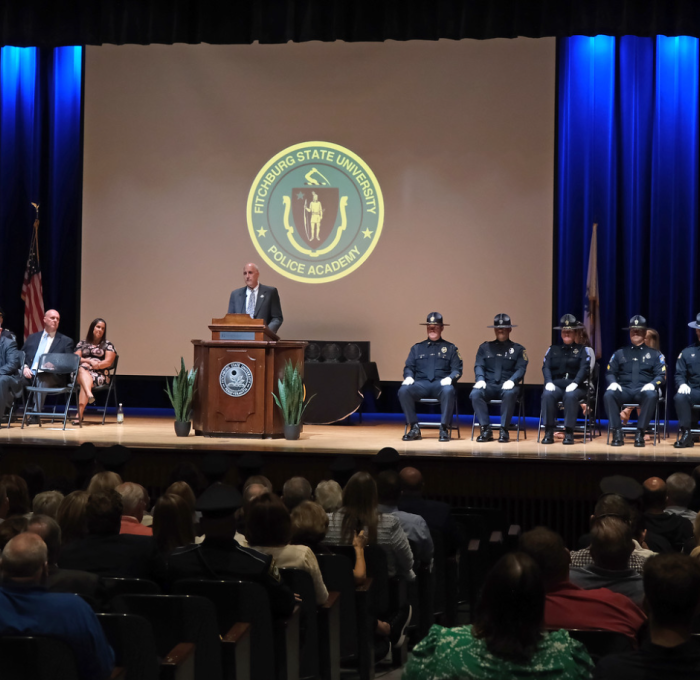 Expand your options for employment in law enforcement -- learn more about our Criminal Justice master's programs.
Community Justice Concentration
The Community Justice concentration offers you ways to engage community to prevent crime and reduce the harmful consequences of criminal justice-related activities. You will learn the concepts and principles of community justice across different aspects of criminal justice, including policing, courts and corrections.
This 30 credit program can be completed in 1 year but you can take up to 6 years to complete it but most students complete within 1-2 years.
Professional Studies Concentration
This 30-credit program provides students with practical knowledge and skills based on current research in the field while also providing an understanding of ethical issues and dilemmas related to the profession. The program focuses on building student's problem solving skills and their ability to analyze and understand data to assist with decision making. The program also provides students with experience in leadership and management to assist them in advancing in career areas such as policing, courts, corrections, victim services, social services and other public service related fields.
Students enrolled in the Professional Studies concentration have three track options in this concentration: leadership, corrections, or community justice. These credits include five 3-credit courses that concentrate in criminal justice core studies.
Police Program/MPTC Concentration
In five years, you will receive (in this order) a bachelor's degree in Criminal Justice, an MPTC full-time municipal police certification and a master's degree in Criminal Justice. You must enroll in the police program and earn a bachelor's of science in criminal justice first before moving onto the MPTC master's program. These qualifications allow you to apply to any Massachusetts municipal police department, or that of any other state with a reciprocal agreement. You will complete a total of 36 credits for the master's program. These credits include eight 3-credit courses that concentrate in criminal justice studies, in addition to 12 credits for successfully completing MPTC's Basic Recruit Officer Course.