This page contains approved Fitchburg State University branded resources for all your presentation needs.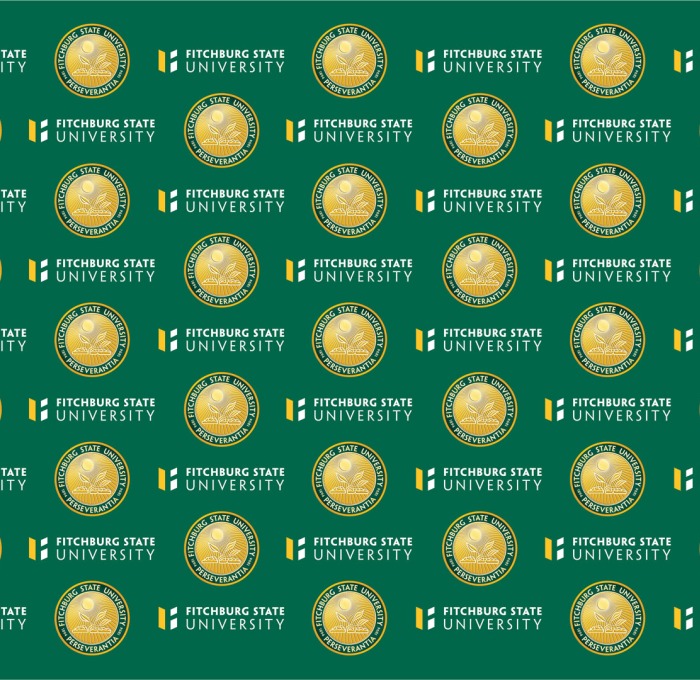 Backgrounds
Want to represent Fitchburg State while in a Zoom or Google Meet and hide your actual surroundings? Feel free to download these jpg images.  Right click>save image to your computer.
If you have a Fitchburg State University issued Zoom license these backgrounds have already been loaded in. Choose Virtual Background...>Background and Filters>and select the Fitchburg State background you'd like to use. Otherwise, you can use the background upload feature in Zoom to add them in yourself. 
To add in Google Meet* click on the three vertical dots on the bottom of the screen to the left of the phone button. Choose Apply Visual effects>click on the +Image button under Backgrounds and add in the Fitchburg State backgrounds you saved to your computer.
*The design may appear to be backward or reversed. It only appears this way to you, while in Google Meet, others will in fact see the logo and design correctly. This is an anomaly specific to Google Meet.
Letterhead Templates
Fitchburg State electronic letterhead template (MS Word)
Poster Templates
Coming soon
PowerPoint Templates
University Logos
Need to use a university logo? The print services page contains guidelines as well as files you can download for use with your project. Some examples are below.