We're creating a vibrant on-campus living experience for you.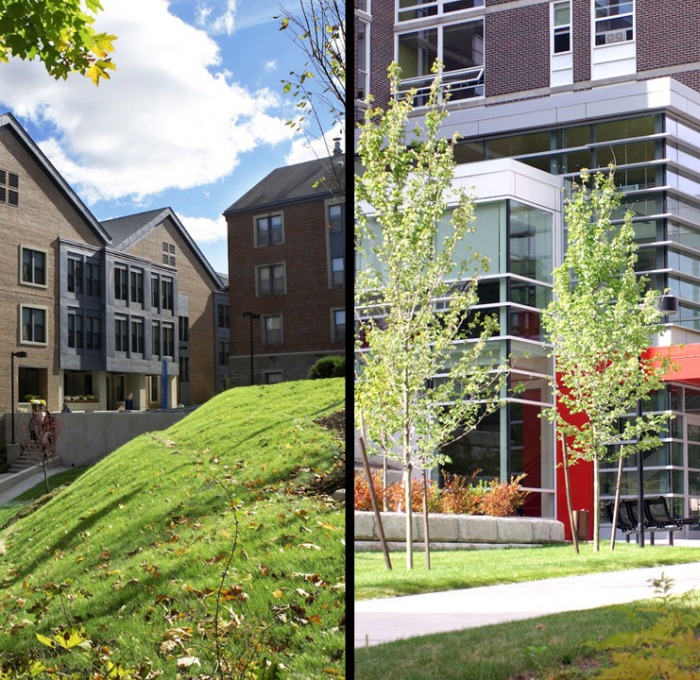 We're here to support you in finding your fit and sense of belonging! We cultivate an environment that facilitates the "adulting" process inclusive of personal and professional development.
We understand that during these uncertain times,  students wanting to live on campus might be financially challenged to do so. Because of this identified need, Fitchburg State has made available approximately $500,000 in support of student residential living.  
If you have already received your financial aid package but still cannot afford on-campus housing, visit Financial Aid and complete an appeal using our special circumstances form. 
#StayWithUs
There's a place for everyone. Find yours! Whether you want to see your living options or find the occupancy agreement and rates, we've got you covered!
The foundation of these communities are grounded through a shared interest with a common goal, to support each member's success as they have defined it for themselves.
A Community of Support
Our residence halls offer walk-in academic support services, life skill management, and opportunities to collaborate and network within your immediate space. And these are just a few of the reasons to live here.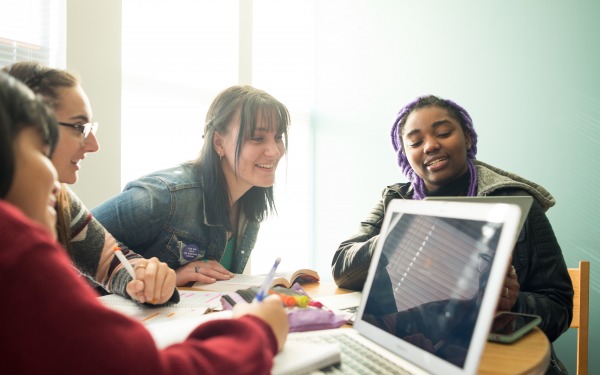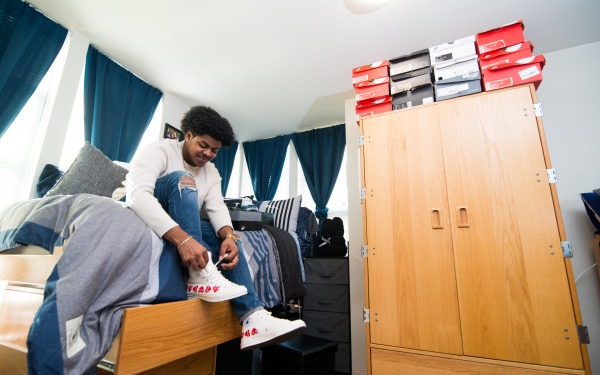 Get in Touch!
Let us answer any questions you might have! Our office hours are 8:00 a.m. - 5:00 p.m., Monday through Friday. We're located in the lower level of Aubuchon Hall, north side entrance (right side of the building).
Housing information for students.
Aubuchon Hall N101
More About Us
With the move to de-densify the campus resulting in a limited number of face-to-face classes and on-campus residents, the shuttle schedule will be reduced, effective Monday, Nov. 23, 2020 continuing through Dec. 16, 2020 (with the exception of days when classes are not in session).
Shuttle service will be limited to one circuit of the campus per hour, 7am to 6:30pm Monday - Friday.  There will be no service outside these hours.
At the times noted below the shuttle will arrive at the Intermodal Center on Main Street to begin the Rt 4/North Street Route:
Intermodal Center/Route 4/Fitchburg State Shuttle Departure Time
7:09 AM
8:19 AM
9:29 AM
10:39 AM
11:53 AM
1:13 PM
2:23 PM
3:53 PM
5:13 PM
6:27 PM
Please plan to adjust your travel schedule accordingly.  Anyone currently parking at the Civic Center will now be permitted to park on the campus in the appropriate designated lots, including freshman residential students.
University members will be knowledgeable about parking policies and procedures
Student Staff will learn to engage in dialogue on diversity and inclusion 
Implement a high touch system to positively impact resident retention from the first to the second year
Residents who participate in the Residence Hall Association will develop professional and leadership skills
Provide an environment in the residence halls that is conducive to academic success
Create a housing inventory and pricing model to support a diverse offering of Residential Learning Communities, levels of credit classification and building styles, with a focus on promoting affordability, maximizing revenue, and accessibility to promote retention
Connect with us
SPRING 2021: The Department of Housing & Residential Services will provide in person services at the main office Monday - Friday from 8am - 5pm. The office will offer appointments remotely, for the Spring 2021 semester, remote engagement is encouraged. To make an appointment with a member of our team please contact 978.665.3219 or email housing@fitchburgstate.edu. All parking administration related inquiries should be directed to parkingservices@fitchburgstate.edu. Students are requested to use your @student.fitchburgstate.edu account. If you should require immediate assistance please contact University Police 978.665.3111. They will connect you with an On-Call Staff Member within the department.