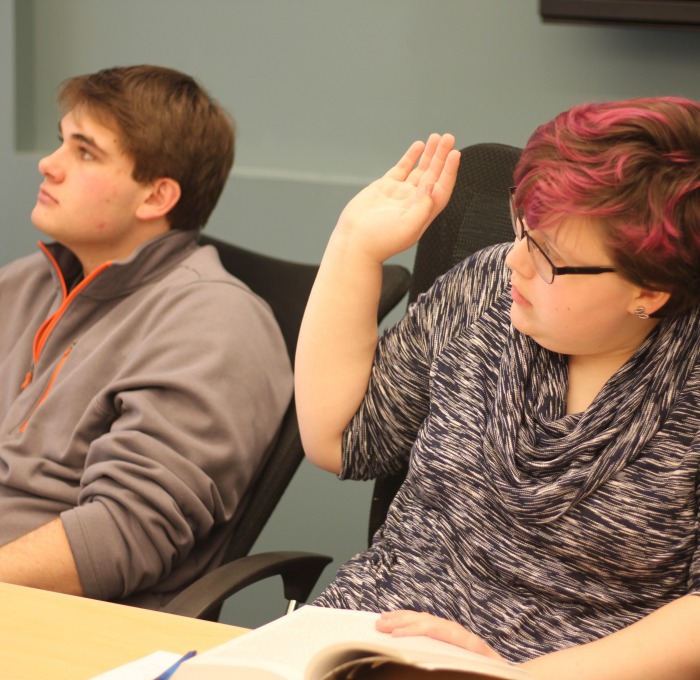 In Short
The goal of the Psychological Science program is to educate you in the scientific study of the mind and human behavior.
We've got you covered
What will I do?
Develop a strong knowledge base in psychology
Acquire the skills of scientific inquiry, critical thinking, and information literacy 
Cultivate strong written and oral communication skills
Program Overview
This major teaches you theoretical explanations of human behavior, as well as the methods employed in psychological research. You will also develop skills in research methods, data analysis, scientific writing, and interpersonal communication. The knowledge and skills gained from this program prepare you for graduate study in related fields and/or careers in many areas including research, business, and social services.
Experiential Opportunities
You may have the opportunity to apply your knowledge of psychological research and theory through an
internship
in a variety of settings (such as schools, businesses, hospitals and other medical settings, research programs/facilities, mental health and social service agencies, and non-profit organizations).
Read more about: Internships
Faculty-led study abroad course opportunities increase student life-transforming experiences, as do student/faculty cooperative research projects.
Read more about: Study Abroad
Curriculum and Other Information
Psychological Science Program Learning Outcomes (based on the American Psychological Association program standards):
P.L.O. #1:

Use basic psychological vocabulary, concepts, and theories to describe, explain, and/or predict behavior, including advantages and limitations of the selected concepts/ frameworks

P.L.O. #2:

  Describe examples of relevant and practical applications of psychological principles to individual and societal needs (e.g. health, public policy, education, employment, diversity)

P.L.O. #3:

 

Critically read and summarize complex ideas accurately, including generalizability and/or future directions, from psychological sources and research

P.L.O. #4:

 Describe research methods used by psychologists including their respective advantages and disadvantages

P.L.O. #5:

 Replicate or design and conduct simple scientific studies (e.g., correlational or two-factor) to confirm a hypothesis based on operational definitions

P.L.O. #6:

 

Evaluate psychological research from the standpoint of adherence to the APA Ethics Code in psychological research involving human or nonhuman research participants

P.L.O. #7:

 

Evaluate critically or complete an IRB application that adheres to ethical standards

P.L.O. #8:

 

Identify and explain how context,  individual differences, worldview, and diversity (e.g., race, ethnicity, socioeconomic status, gender, sexuality, religion, ability, identity) influence human behavior and development

P.L.O. #9:

Construct arguments clearly and concisely using evidence-based psychological concepts and theories

P.L.O. #10:

 

Write using basic attributes of APA style, including formatting, internal citation, and references

P.L.O. #11:

 

Create a coherent and integrated oral and/or written argument based on a review of the pertinent psychological literature

P.L.O. #12:

 

Achieve effective delivery standards in professional oral performance (including organization, visual aids, time constraints, intended audience, delivery style)

P.L.O. #13:

 

Recognize the value and application of research and problem-solving skills in providing evidence beyond personal opinion to support proposed solutions

P.L.O. #14:

 

Formulate academic/career plan contingencies based upon accurate self-assessment of abilities, achievement, motivation, and work habits, as well as the skills sets desired by employers who typically hire or selection people with psychology backgrounds

P.L.O. #15:

 

Create and continuously update a curriculum vitae or resume
Career choices for the psychological science graduate are very broad. The critical thinking, quantitative, and writing skills that are developed in the psychological science major prepare you for a variety of careers, including human services, human resources, marketing, advertising, and sales among others.
You can also pursue advanced degrees in psychology and related disciplines in areas such as developmental, cognitive, biological, industrial/organizational, social, and clinical/counseling psychology. These graduate programs can lead to careers in human resources, mental health and school guidance counseling, teaching, and research.
Professional Associations
Clubs & Organizations
Other Links