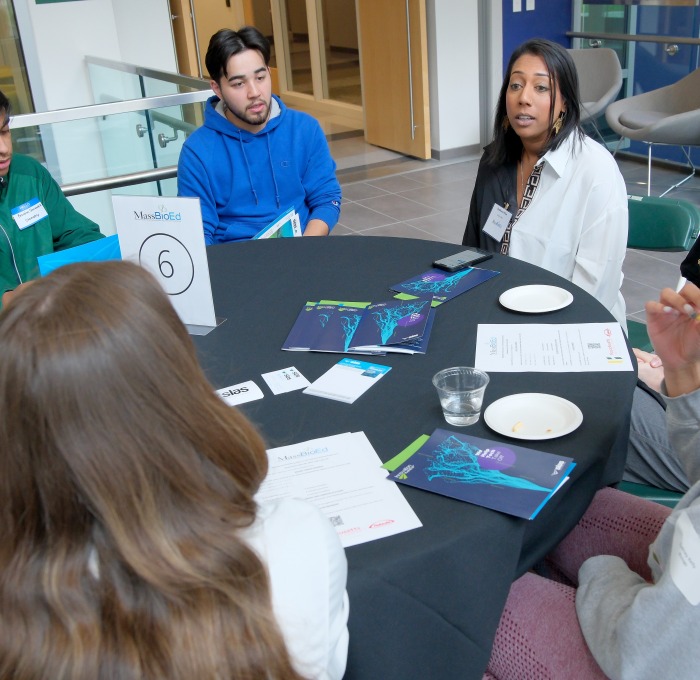 Course Description
The Massachusetts Teacher's Association (MTA) summer conference offers you the flexibility to tailor your professional development experience to your own and guided programs. The conference presentations will advance the knowledge and skills of educators to use the power of collective voices to promote and protect the ideals of helping students learn and succeed. 
There are many quality professional development presentations that connect to the conference theme. This one graduate credit option provides an opportunity for conference participants to prepare themselves for their educator roles and/or to hone their leadership skills. 
Participants choose conference workshops and panel discussions that meet their individual needs.  Content learned is then synthesized through readings, reflections, discussions and writing assignments. 
Learning Objectives/Goals
Participate in a specially arranged conference meet session at the Fitchburg State University opening morning MTA registration location.
Attend the conference hours' instruction and participate in any electronic follow-up assignments with the professor of record.
Practice the effectiveness essentials of a reflective educator
Build and strengthen connection with other participants in a statewide network.
Use effective oral and written language.
Listen, confer with others, impact, persuade, and problem solve with colleagues at this conference.
Develop confidence in sharing needs and concerns with other professional colleagues.
Attend multi-day workshops, individual single session workshops, and professional issues workshops after consultation with the professor. A topical guide will assist you in participating in individual content area workshops that are required to earn graduate credit.
Complete two assignments and return via email to Professor no later than September 1, 2023.
Audience:  MTA 2023 Summer Conference attendees.  New and seasoned conference participants.  Educators at all levels. 
Dates: August 6-9, 2023
Location: UMass Amherst, Amherst, MA
Mode: In-person during the 2023 MTA Summer Conference.  Course participants will be required to attend all of the conference, attend multiple workshop sessions, and to meet with Fitchburg State faculty, Dr. Ron Colbert, during the conference, at one of two (time TBD) sessions. 
CRN 64173  PRDV 6197
Credit: One (1) graduate credit
Cost: $347
There is no required text. Speaker series, town hall sessions and varied presenters will distribute handouts and recommended readings which will be used to complete course assignments. 
Instructor
Ron Colbert, Ed.D., earned his B.S. in Education at Fitchburg State University, as well as his Master's of Education. His Ed.D. was earned at Boston University.  Dr. Colbert is a retired professor, as well as the former Chair of the Education Department at Fitchburg State University.