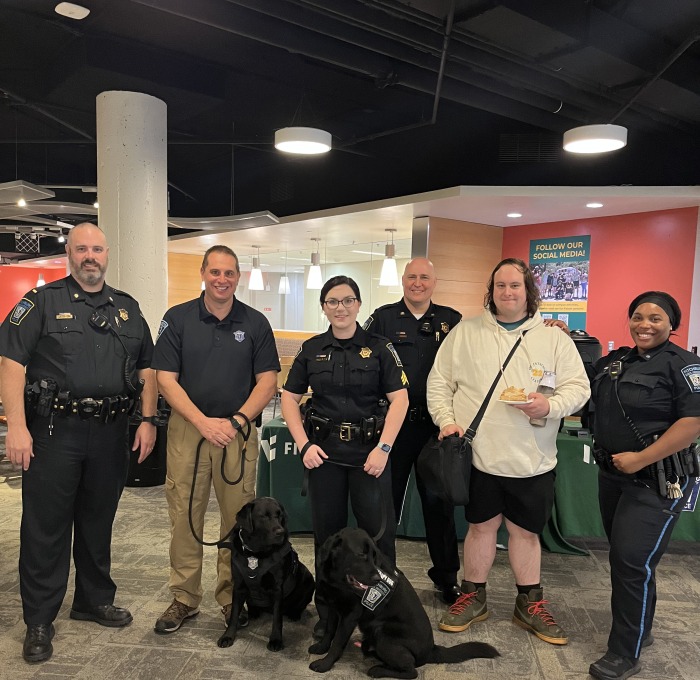 Community engagement focuses on developing relationships between the community and the officers they come into contact with. Because of the relationships, the community members may feel a sense of loyalty to the officers and ultimately each is more cooperative with the other. Over time, this type of policing develops a more robust relationship between the police department and the university community, which in turn, helps to enhance campus safety.
You can explore and learn more of our Community Engagement efforts here:
New Offerings
VIPR
We offer a new training called Violence Identification, Prevention and Reporting (VIPR). The course is designed to help people spot suspicious behavior before criminal acts occur. The training helps participants develop enhanced levels of awareness and learn how to identify suspicious behaviors and report their observations to authorities. University Police will offer VIPR training to any department, club or organization on campus at their request.
Until Help Arrives
We have also adopted a Federal Emergency Management Agency program called Until Help Arrives, designed to show participants simple, potentially life-saving actions they can take in an emergency until professional assistance is available. The training is available upon request.
You can request more information or schedule an event for your department, club, organization, or group by submitting a Community Engagement Request Form or emailing Nicole Arcangeli, narcangeli@fitchburgstate.edu.
Services
Safety Escort Service
The Fitchburg State University Police Department, in keeping with its service-orientated philosophy, provides safety escorts to the University community for reasons such as a student does not feel safe to walk or as part of an individual's safety plan. A safety escort may be requested at any time by calling our main dispatch number: 978.665.3111. Depending on the time of day/night and call volume, safety escorts may be conducted by a Police Officer or Student Security Member. Safety Escort does not equate to a ride, as some escorts may be provided by a walking escort. The University also offers a shuttle service through the Montachusett Regional Transit Authority (MART), which provides safe transport to and from various locations throughout the campus and surrounding community. The shuttles stop at designated shuttle stops throughout the main campus and off-campus locations.
We believe that sometimes to best assist a student, a team approach should be used. Below are links to some of the other departments on campus that we, the University Police, work closely with:
Other Services We Provide
Lost and Found - Lost something? Found something? We're the place to look!