Save the date November 1, 2023 from 2 - 4 p.m. in Hammond Main Lounge.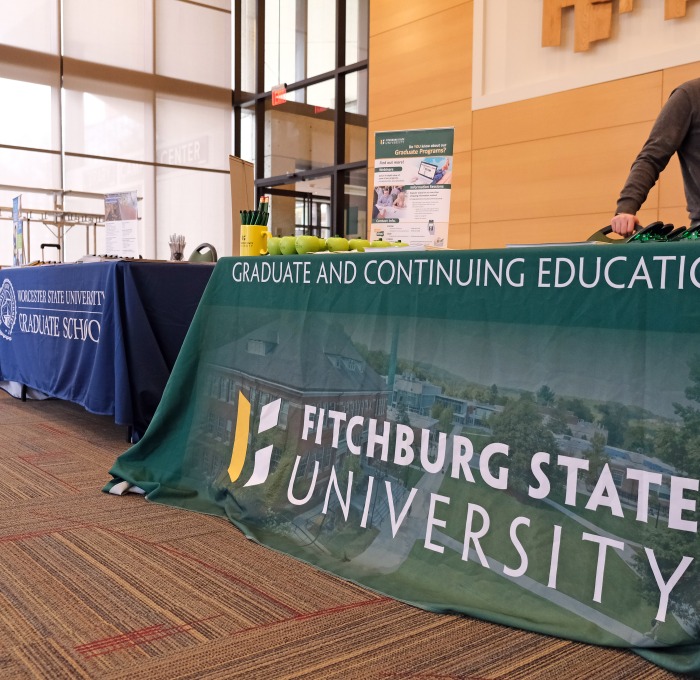 Information for Students
---
Meet with Graduate Schools
American International College (AIC) and Graduate Programs
Assumption University Graduate Studies
Bridgewater State University
Clark University
Emerson College
Fitchburg State University
Framingham State University
Lesley University Graduate Programs
The Roux Institute at Northeastern University
Salem State University
Simmons University
University of Hartford
University of Massachusetts Amherst
Worcester Polytechnic Institute (WPI)
Worcester State University
---
Information for Graduate Schools
Meet the talented students at Fitchburg State University! Personal contact with potential graduate students is one of the best recruitment tools. We want the best for our students and would like our Graduate School Fair to be an opportunity for you to speak to our students about your programs, and provide information about your application process.
To request a spot at the event please fill out the registration request on Handshake.
Check out our blog with some photos from a recent Graduate Fair. 
Questions? Get in Touch!
Graduate Schools, please let us know if you would like to attend by contacting us at the email below. 
SGOCE offers graduate and undergraduate degree and certificate programs, non-credit courses for professional development, and life-long learning.
Anthony Student Service Center 112