Home to all campus clubs and organizations, the leadership development program, volunteerism, commuter affairs, and orientation.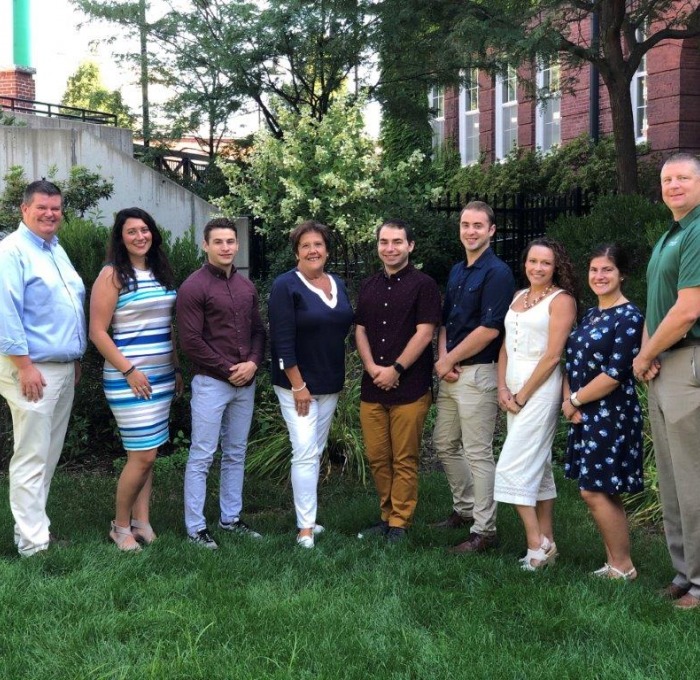 Part of your college experience is getting involved. We encourage you to take advantage of the opportunities offered outside the classroom, whether you join a club, attend events, volunteer, or seek employment.
There are currently about 75+ active clubs & organizations on campus. They range from large, general organizations like the Student Government Association (SGA) and Fitchburg Activities Board (FAB), to smaller, more niche organizations like Quidditch club or Exercise & Sports Science club. Starting a new club is also always an option. Gymnastics club and the Ice Hockey club were both recently created in the past year.
To learn more about all our clubs check out FalConnect.
Get involved, no matter who you are
Hammond Hall Campus Center is the living room of the entire campus, a place where there's always something happening. 
Commuters have access to all the same opportunities as resident students, including jobs and clubs, and there are even some special benefits just for you.
Home to all our multicultural clubs on campus, including the Gay/Straight Alliance, Black Student Union, Latin American Student Organization, and World Integrated Nations.
Fitchburg State has three fraternities and three sororities on campus:
The Leadership Development program enhances students' post-graduation marketability. We provide opportunities for students to work on their teamwork, communication, decision making, and organizational skills, to name a few. Some examples include a Emerging Leaders Retreat and the Falcon Certification Program.  We also have a chapter of the National Society of Leadership and Success (NSLS) that students with a 2.7GPA or higher can take part in.
Volunteer Center
The Volunteer Center on campus is home to our Falcon Bazaar and Professional Clothing Closet. Here, students can "shop" (for free) for food/necessities and/or professional clothing for internships or interviews.  We also offer a program called "Swipe it Forward" where students can donate one of their "guest" meal swipes to a student in need. You can access a list of local food pantries here. The Volunteer Center also oversees multiple volunteer opportunities in the Fitchburg and surrounding areas.
Questions? Get in Touch!
The Office of Student Development engages students through interactive learning, diversified events & activities, leadership experiences, volunteerism, and employment opportunities.
Hammond Hall G13
SPRING 2021 UPDATE: The Office of Student Development will provide in person services Monday - Friday from 8am - 5pm. The office will offer appointments remotely, Monday - Friday based on the staff's schedule for the Spring 2021 semester. To make an appointment with a member of our team please email the staff member directly. If you should require immediate assistance please contact the main office at 978.665.3163.