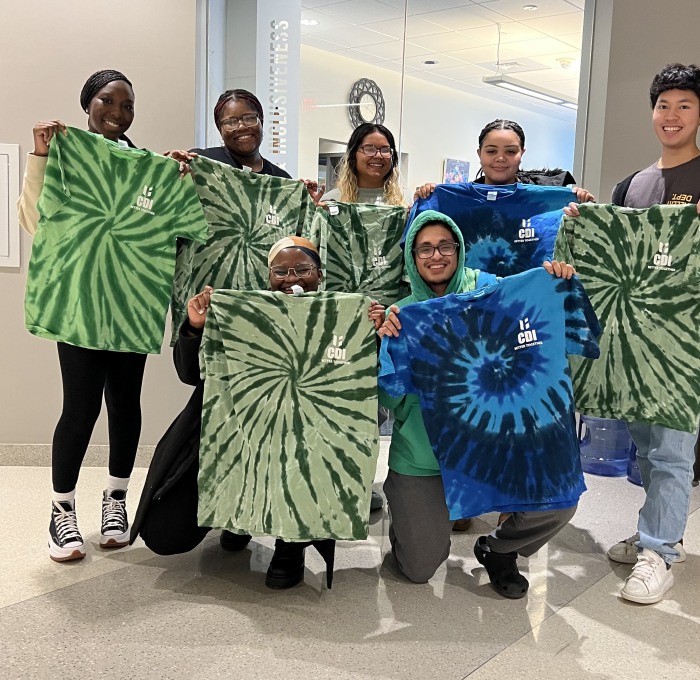 The Center for Diversity and Inclusiveness (CDI) delivers programs designed to contribute to a positive campus culture of appreciation and respect for differences. We can be reached at diversitycenter@fitchburgstate.edu or by phone at 978.665.3399 or 978.665.3701. We are located in Hammond Hall G04.
The Center for Diversity and Inclusiveness cultivates a welcoming and safe space for all members of the Fitchburg State University community and supports each person individually by recognizing and respecting all cultures, perspectives, and experiences. Through programming, mentorship, and dialogue we will provide opportunities for exploration, understanding, and celebration.

We coordinate and maintain a campus-wide program that reflects the university's mission to support the development of the whole person by engaging students in an inclusive environment through the following:
Promotion of active involvement
Collaboration
Education and leadership opportunities
Ensuring each students goal fulfillment
CDI is my "go to" place, especially after a tough day! It is also the place where I get the necessary encouragement, and guidance.
Michelle Valentin
Latin American Student Organization
We provide the tools of understanding and acceptance to diversity in its many varied forms. It is our mission to the Fitchburg State student, and its community, that they:
Be exposed to cultural diversity
Learn to be accepting of people and ideas not their own
Understand cultural differences as opportunities for learning
Develop techniques on how to best deal with diversity and social issues
Advance a student's personal, social, and emotional skills
The members of the Center for Diversity and Inclusiveness will design, plan, and oversee the delivery of various programs, such as:
Heritage Month Celebrations
Multicultural education
Cultural activities designed to contribute to a positive campus culture of appreciation and respect for differences
The center advises active, diverse student organizations such as:
Black Student Union
Latin American Student Organization
First Love
Asian Student Organization
African Student Association
Gay Straight Alliance
...including experiences like the following:
LatinX/A/O American Heritage Month
Black History Month
Women's History Month
LGBTQ+ History Month
Courageous Conversations/Cafecito and Conversation/Black Table Talk 
Conference Experiences such as: 

The Brotherhood and Sisterhood Conference Worcester State University
Yale University Black Solidarity Conference 
The Mount Holyoke College Trailblazers Conference 
The NASPA LatinX Student Leadership Conference

CDI Meet and Greets 
The UNITY Roundtable 
Annual Training and Workshops
CDI recognizes me as an individual. Jamie has always helped me meet the challenges of my studies, along with mixing in a whole lot of fun into my day. CDI rocks!
Ulrich Mbakop
Senior Biology Major and FWS Student
CDI Office Staff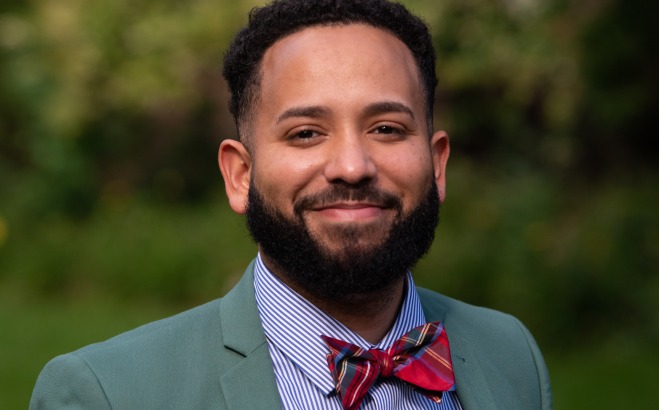 Director for Student Diversity, Equity and Belonging Programs 
Junior Peña he/him/his
As Director, Junior develops comprehensive training around Justice and Liberation, supports LGBTQ+ issues, facilitates identity-based dialogues, assesses how to better serve minoritized students, and contributes to campus-wide equity and inclusion efforts. As a first-generation graduate, he earned his Bachelor of Arts in psychology and communication from the University of Massachusetts-Boston and a Master of Science degree in higher education student affairs at Florida State University. Junior has a deep admiration for supporting students with marginalized identities, co-creating intentional learning spaces, and re-imagining professionalism through authenticity. In his free time, Junior loves visiting family, experiencing live music, and watching cartoons. If interested in connecting with Junior, please email him directly at
jpena7@fitchburgstate.edu
.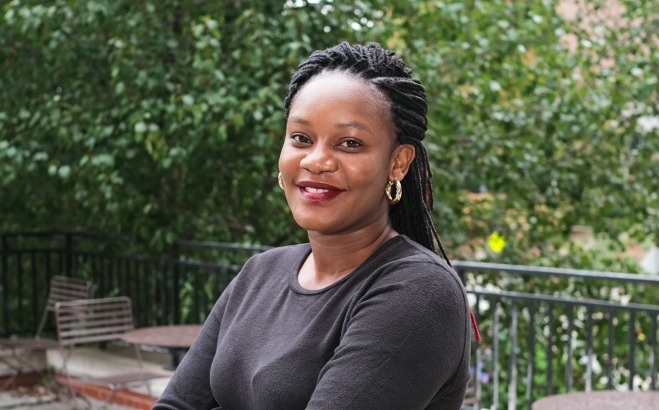 Graduate Assistant
Mary Nankya she/her/hers
Mary joins the Center for Diversity and Inclusiveness from Kampala, Uganda, and calls Fitchburg, Massachusetts home. Mary is a graduate student pursuing a Master's degree in Computer Science. Mary is committed to advocating for the advancement of diversity and continues to be a champion for positive and inclusive environments. She directly supports student success by contributing to student organization development, programming initiatives, and research for the department. Mary is a highly engaged, intuitive, and collaborative team player who builds strong relationships at all levels. To connect with Mary, please email 
DiversityCenter@fitchburgstate.edu
 and request to speak with her by name.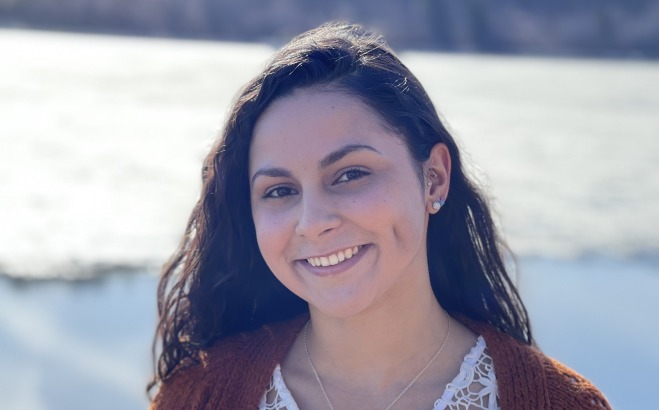 Program Coordinator
Krysta López she/her/hers
Krysta is the new Program Coordinator at the Center for Diversity and Inclusiveness at Fitchburg State University. She is a first-generation graduate, and earned her Bachelor of Science degree in Biology and Chemistry from Worcester State University. Currently, she's a graduate student pursuing a Master's degree in Clinical Mental Health Counseling. During her time at Worcester State University, she had many different roles on campus, ranging from student administrative assistant, a tour guide, an RA, and an intern for the Commissioner for the City of Worcester. After completing her Bachelor's degree, she has been working in Higher Education in different roles, but most recently as a TRIO Recruitment Counselor. Krysta is passionate about working with college students, assisting them in whichever way possible for a student to be successful with their academic goals. She's excited and eager to work with students and expand her knowledge of Diversity, Equity, and Inclusion.
If interested in connecting with Krysta, please email her directly at klopez5@fitchburgstate.edu.
Questions? Get in Touch!
The Center for Diversity and Inclusiveness (CDI) delivers programs designed to contribute to a positive campus culture of appreciation and respect for differences.
Hammond Hall G04
Junior Peña
Director for Student Diversity, Equity, and Belonging Programs (Pronouns: He/Him/His)
Hammond Hall G04C