The Hills They've Climbed  March 1 - 31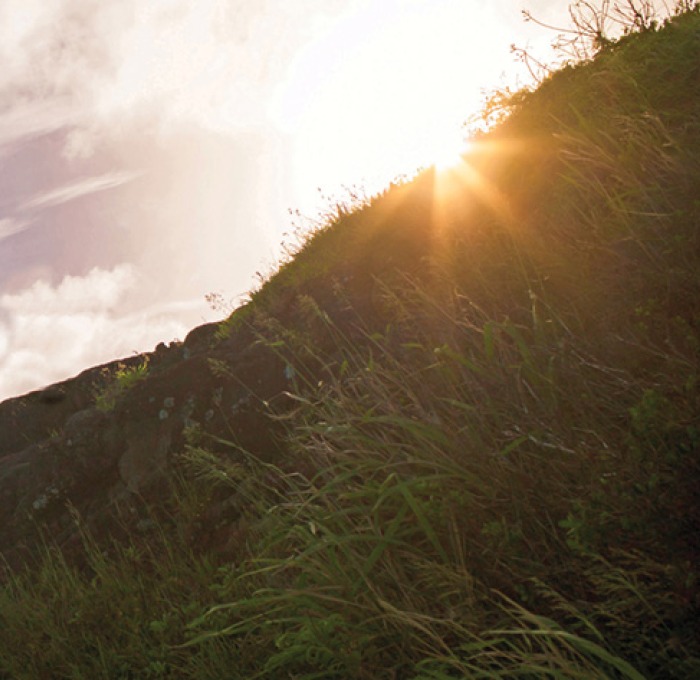 Women's HERstory Month Opening Reception 
Tuesday, March 1, 3:30 p.m. Hammond G Lobby 
Special Performance by Fitchburg State Choir Led by Jonathan Harvey, DMA
Please join us for the wonderful performance of the Fitchburg State Choir as we unveil the names of the 12 Women Who Impacted Fitchburg State through the years. 
Keynote Address 
Wednesday, March 2 , 2 p.m. Zoom
Dr. Loretta Ross - Author 
"Calling In the Calling Out Culture" - Let's have an uncomfortable conversation, together
Professor Loretta Ross is a self proclaimed radical Black feminist who has been doing human rights work for decades. She doesn't believe people should be publicly shamed for accidentally making a cultural mistake, such as misgendering a classmate, which she did once and it led to a Title IX complaint against her, or for sending a stupid tweet they now forget. 

"I think we overuse that word 'trigger' when really we mean discomfort...we should be able to have uncomfortable conversations." 
The presentation may be viewed online.
Dr. Ross will also host a workshop following the keynote address. Attendance is limited and those interested in joining may register online.
Spring Break Book Club
March 7 - 10 and Meeting on Tuesday, March 22, 3:30 p.m. Hammond, Room G11
Join us in reading the enjoyable and powerful poem The Hill We Climb by Amanda Gorman. Pre-registration is required. A hardcover copy of the book will be given out free of charge to all registered readers. Space is limited. Contact Jamie Cochran jcochran@fitchburgstate.edu to join and any questions. We will meet to discuss and reflect on the reading. 
Females in Politics 
Tuesday, March 15, 4 p.m. Hammond Hall, Main Lounge 
Join the students of Feminist Conversation and Student Government as they speak of their own personal journeys into politics and the good, bad, and ugly along the way. Make sure you all wear shoes, as the glass ceilings have been shattered. 
Special Note: We will celebrate Ruth Bader Ginsburg's birthday. RBG, an lawyer and jurist who served as an associate justice of the Supreme Court on the United States from 1993 until her death in 2020 spent a lifetime flourishing in the face of adversity 
Women Wellness Wednesday
Wednesday, March 16, 12 p.m. Virtual 
Presented by Claire Kramer, MA, Counselor 
Fitchburg State University Counseling Services 
Join the Counseling Services Office for a day to check-in with yourself and prioritize your well-being. Counseling Services will be facilitating opportunities to engage to their Instagram account. @FitchburgStateWellness 
NANCY KELLY LECTURE SERIES 
The Motherhood Penalty: Past, Present, and Covid
Thursday, March 17, 2 p.m.  Hammond Hall, Main Lounge
Join Nancy Folbre, Director of the Program on Gender and Care Work at the University of Massachusetts Amherst in this Woman Gender Studies presentation and discussion. 
Women's HERstory Month Lunch Bingo
Wednesday, March 23, 12:15 p.m. Hammond Hall, Falcon Hub 
Join the Fitchburg Activities Board (FAB) along with the WHM Committee for multitasking fun and facts as we play lightning speed rounds of BINGO. Bring your lunch with you, or buy one in the North Street Bistro. Guaranteed winners EVERY game!
Women in the Arts
Thursday, March 24, 4 p.m. Kent Recital Hall
A celebration of women-identified artists and performers, featuring musicians, poets, dancers, and actors.
Movie Showing - Encanto 
Monday, March 28, 3:30 and 6:30 p.m. Ellis White Lecture Hall 
"Encanto" tells the tale of an extraordinary family, the Madrigals. The magic of the Encanto has blessed every child in the family with a unique gift, that is everyone but their daughter, Mirabel. But when she discovers that the magic surrounding Encanto is in danger, Mirabel decides that she, the ordinary Madrigal, might just be her exceptional family's last hope.  Remember "We Don't Talk About (Tio) Bruno!" 
Gay Straight Alliance Benefit Drag Show
Thursday, March 31 Recreation Center  130 North Street
Doors open 6:30 p.m.
The Gayest Showman 
Coming back for her 15th Annual Mistress of Ceremony, fan favorite Raquel Blake and her entourage will entertain. amaze, and may place you in the center ring of their performances. Come one, come all at only $5/student and $10 General Public. Tickets may be purchased online.