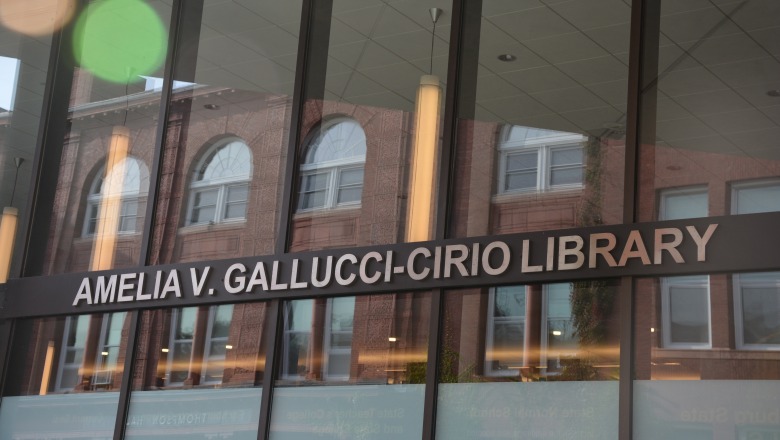 Fitchburg State University is among a consortium of colleges that was recently awarded more than $440,000 from the U.S. Department of Education to increase the number of free, open educational resources that are designed with a diversity, equity and inclusive lens and used in lieu of more expensive traditional textbooks. 
This work is driven by "the increasing diversity of the public higher education student population and the desire to provide students and faculty accessible, intentionally inclusive textbooks that reflect and honor their lives," according to the grant application.
The open educational resources (OER) movement is designed to bring down costs for students pursuing higher education. 
The recently announced grant will support a six-campus project that seeks to support underrepresented students through the use of free, culturally-relevant course materials. Librarians and faculty at each of the campuses will receive training and assistance in the creation and adaptation of OER materials that are accessible, intentionally inclusive and representative of the student populations at the six consortium member colleges. Once these OER materials are created, it is expected student savings on textbooks over the life of the project will exceed $800,000 with a goal of continued savings into the future.
"The approach of creating or adapting OER using an equity lens to better serve underrepresented students, is exciting and novel,"said Jacalyn Kremer, dean of the Amelia V. Gallucci-Cirio Library at Fitchburg State. "In addition to Fitchburg State faculty receiving training and support for the creation of these culturally-relevant materials, librarians at the university will take the lead in tracking the project's outcomes including its impact on student success."
Framingham State University was the lead institution in pursuing this grant. In addition to Fitchburg State, other participating institutions are Holyoke Community College, Northern Essex Community College, Salem State University, and Springfield Technical Community College.
The member institutions will form a consortium with representatives collaborating to create new OER textbooks and adapt existing resources using a diversity, equity and inclusion lens. The program will target courses in high-enrollment disciplines as well as those supporting major employment sectors like health, education and criminal justice. 
At Fitchburg State, OER projects have saved students more than $30,000 in the past academic year. The university's Open and Affordable Education Committee supported more than 20 OER proposals in 2020 and 12 OER proposals in 2021 thanks to funding from the Davis Educational Foundation Presidential Grant, the Academic Affairs Office, the School of Graduate, Online and Continuing Education and the Amelia V. Gallucci-Cirio Library.