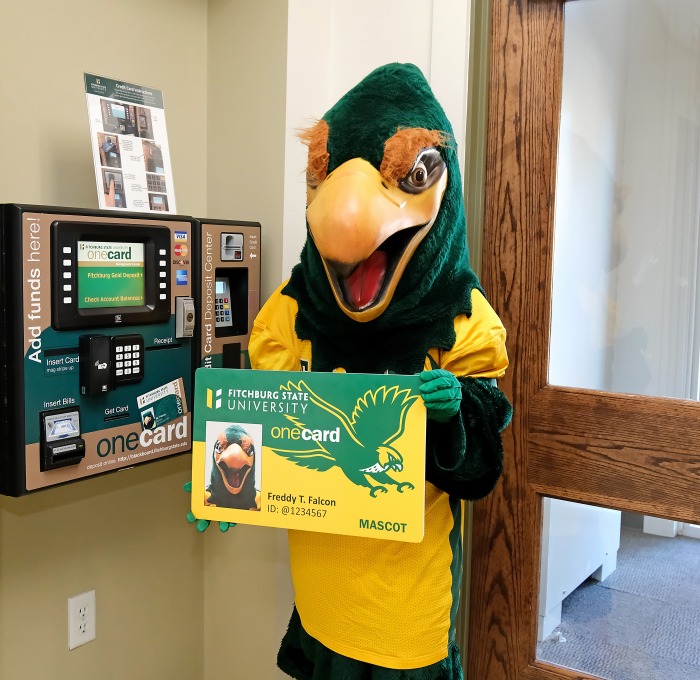 You can use any Card Management Center (CMC) on campus to deposit funds onto your OneCard Fitchburg Gold account, check your account balances, and purchase guest cards.
CMCs accept cash ($1, $5, $10, $20, $50 and $100 bills only) and credit cards (Visa, Mastercard, Discover and American Express) for payments and deposits. Receipts are available.
Important Note: The CMC towers do not make or give change.
CMC Locations
Anthony Building—outside the OneCard Office, room 118
Aubuchon Hall—Housing and Residential Services Office
Conlon Hall—second floor foyer
Hammond Hall—street level foyer by the Info Desk
Holmes Dining Hall
McKay Cafe
Rec Center—first floor foyer
Guest Cards
Visitors to the campus can purchase a guest card with cash or credit card for $1.00, and funds can be added after your purchase. Guest cards can be used for vending, copying, printing, Follett's Bookstore, Recreation Center, Housing and Residential Services and Chartwells purchases.
Important Note: Balances on a guest card are not refundable.
CMC Controls