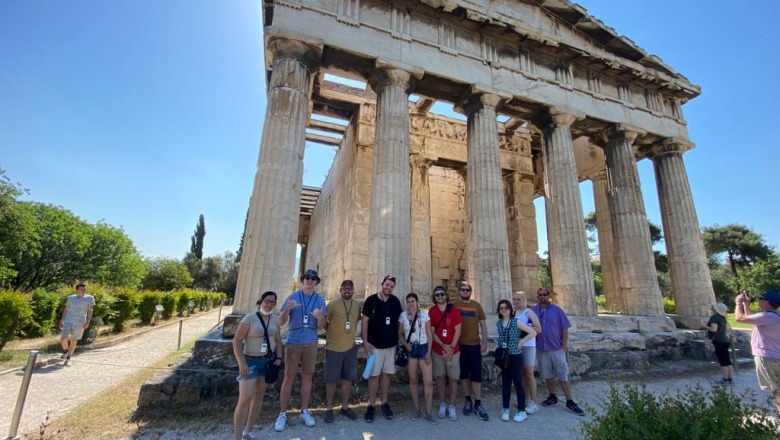 Fitchburg State students are seeing the world this summer, taking part in faculty-led programs to other continents while earning university credits.
Among the courses and destinations this summer are peace studies in Ireland, communications in Greece, and culture and history courses in Verona, Italy. 
The journeys were made possible through the Global Ambassador and Center for Italian Culture Amelia V. Gallucci-Cirio Scholarship programs, which bring international travel within reach. 
This summer, students will also be traveling to Spain to study education, and another group will go to Costa Rica to study tropical ecology. Domestic travel is also on the menu, with members of the game design program traveling to Los Angeles and Hawaii this summer (with a trip to Japan planned for 2023).