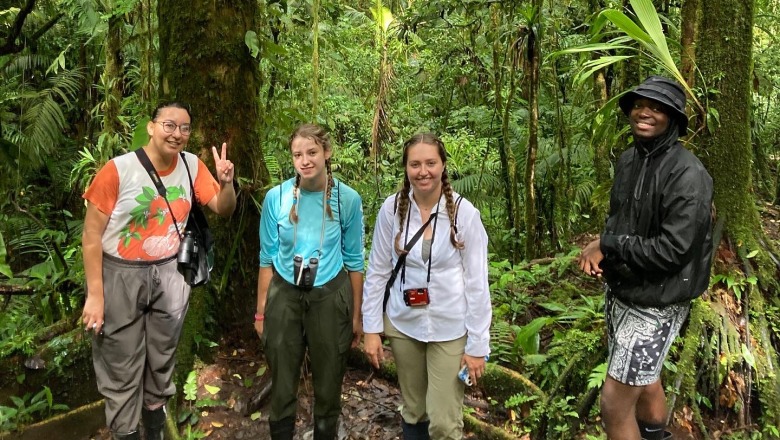 A group of student and faculty Falcons traveled to Costa Rica this summer for the Tropical Ecology Summer program. 
In this three-credit biology course, taught by Professor Chris Picone, students surveyed the ecology of terrestrial ecosystems in Costa Rica, including rainforest, cloud forest, dry forest, and agricultural systems. Recurring themes were similarities and connections between native ecosystems and agricultural systems. Students were in Costa Rica from July 22 through Aug. 1.
Check out photos from the trip on our university Instagram page. 
Want to join us on a future trip? Visit Study Abroad to learn about our faculty-led trips and excursions presented in collaboration with outside partners.  
The Global Ambassador and Center for Italian Culture Scholarships open in October and the first payments for Spring programs are due November 5. For more information about study abroad scholarships, visit Study Abroad Scholarships.