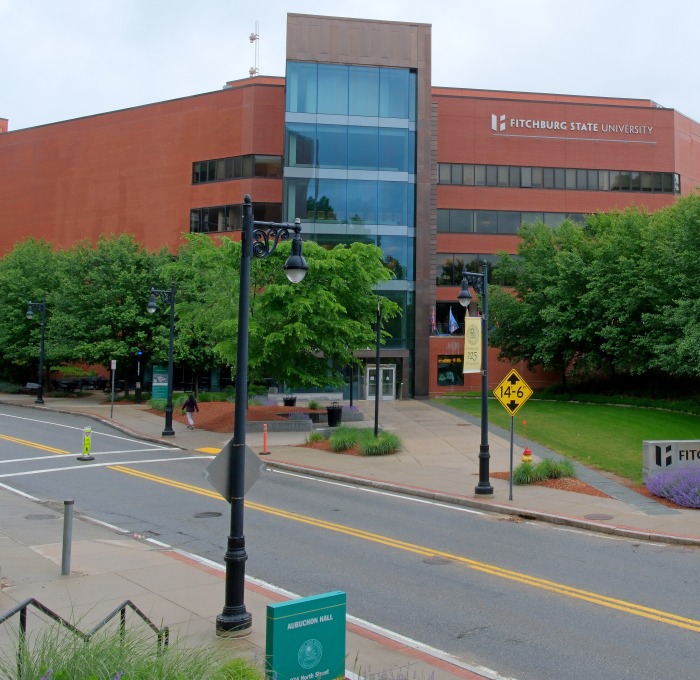 University Address for Mail and Delivery Times
USPS and UPS/Fedex
Fitchburg State University
167 Klondike Avenue
Fitchburg, MA 01420-2697
Monday – Friday, 2 p.m.
Academic and Administrative Office
Monday – Friday, 12 p.m.
Library, McKay School, Recreation Center, Campus Police, Exercise and Sports Science, Center for Professional Studies
General Information
Only official Fitchburg State University Mail will be metered through the Campus Mail Center. Must have a Fitchburg State University return address on envelope.
Personal mail may be metered at the Student Mail Center using your OneCard. Stamps are also available at the Bookstore in Hammond Hall.
Packages that require a signature will be delivered with the next delivery time, if an office is unattended.
Bulk mailing provided by the Print Services department, can save a significant cost in postage on large mailings. If you have a mailing list of 200 or more addresses, please contact Print Services to discuss your mailing. Departments planning on Bulk Mailing should contact us as far in advance as possible to allow for use of any or all of the services Print Services provides.
UPS packages will be sent out daily Monday - Friday through Materials Management.
Packages that need a tracking number will be sent out UPS ground unless overnight is specified.
Computer generated labels are processed in Materials Management, please address packages clearly with contact names, street addresses, suites if applicable, city and state.
Guidelines for Preparing Colored Mail Bags
Off-campus mail
USPS mail is picked up daily at 4 p.m.
Place all outgoing mail to be metered envelope flaps down and stacked one on top of another. Can be rubber banded together in stacks.
Pre-paid (no postage necessary) or mail with a stamp on it needs to be kept separate from mail to be metered.
Air mail, certified return receipt, overnight mail should be noted and kept separate from regular mail to be metered.
Envelopes with a clasp closing on the back need to be closed prior to being sent to the mail center.
Envelopes that need to be sealed should be placed envelope flaps down and stacked one on top of another. Can be rubber banded together in stacks.
Inter-campus mail
Include a name and department for on-campus mail.
Include a return name/department for undeliverable mail.
These will be delivered on the same schedule as mail deliveries.
Campus Mail FAQs
A: Yes, for personal packages, you can add funds to your OneCard to purchase postage at the student mail center. 
A: USPS mail is picked up daily at 4 p.m.
A: Yes, send copy of item to be faxed to the Campus Mail Center/Materials Management, we will send back a confirmation to you.
Contact us
Monday – Friday 8 a.m. – 4:30 p.m.  Facsimile Number 978.665.3693
The Campus Mail Center processes and distributes internal correspondence and USPS mail to campus offices.
Service Center