The theme for Fitchburg State's observance of Black History Month is The Black Family: Representation, Identity and Diversity.
Black History Month is an annual celebration of achievements by African Americans and the members of the Black Diaspora. Since 1976, every U.S. president has officially designated the month of February as Black History Month. Fitchburg State University is honored to unveil its programming that adopts the national theme, The Black Family: Representation, Identity, and Diversity, as examined by the Association for the Study of African-American Life and History.
The Black Family has been explored through many disciplines, including history, literature, the visual arts and film studies, sociology, anthropology, and social policy. Its representation, identity, and diversity have been reverenced, stereotyped, and vilified from the days of slavery to the present day.
For the university's exploration of these topics, Fitchburg State's Black History Month committee, including cross-sectional representation within the institution, solicited programs from across all campus constituencies. The result is a diverse array of events including speakers from the university faculty and student body, as well as alumni and invited guests.
Consult the calendar of events on this page throughout the month to learn about the individual programs, which will be conducted in a virtual format. All are welcome to learn and engage. 
Several of this month's events have been made possible through the generous financial support of the Newman Center Trust.
Click on individual events below for information on how to participate in these virtual programs, view livestreams, and participate in Q&A sessions. Click here for information on troubleshooting.
Events will be recorded the with the consent of the presenters. Programs will be rescheduled in the event of university delays or closures, with updated information posted to the event listings below.
Continuing the Work Today and Beyond
Don't let a month define the education and outreach of Black History Month. Each day is an opportunity to explore and challenge your competence to be greater than the day before. Every cultural celebratory month is special and unique in its own way. Participate and observe where appropriate to be a better you. Our community will change one person at a time. 
Below are opportunities to continue your engagement in the work. 
Featured Literature
Students, Faculty and Staff are encouraged to stop by the Amelia V. Gallucci-Cirio Library to enter the drawing for a free copy of one of our featured books:  
In Brother Robert: Growing Up with Robert Johnson

by Annye Anderson, a Fitchburg State alumna

All Boys Aren't Blue

by George Johnson
Hate Has No Home Here
These lawn signs are a great way to show our communities Fitchburg State's values.  If you don't have a lawn, no worries, they can be featured on tables and bookcases also.  All members of the community are welcome to pick up a lawn sign from the Hammond Hall Information Desk between 8:00 a.m. - 4:00 p.m. They are available on a first-come, first-served basis. 
Card of Care Campaign
Fitchburg State is hosting a Card of Care Campaign working collaboratively with the United Way. This program will allow you the opportunity to express your appreciation to medical/allied health practitioners. Cards will be distributed to UMass Memorial Health Alliance-Clinton Hospital on the Fitchburg and Leominster campus.  You still want to participate, it's not too late. Please complete this form by close of business on Wednesday, February 24. Cards must be returned on/by Monday, March 1. One person may request the cards for your office. 
Fitchburg Abolitionist Park
To honor the efforts of past abolitionists, to highlight current community activism and to inspire future activism, a local community group known as The Fitchburg Friends of the Abolitionist Park (FFAP), in collaboration with Fitchburg State, is building a park in the neighborhood. To learn more about the park and how you can get involved visit https://www.abolitionistpark.org/.
For further information contact Dr. Danette Day, FFAP Board Co-Chair and/or visit the FFAP website.
The Black Family in Film
The Amelia V. Gallucci-Cirio Library is proud to present The Black Family in Film, a series of five films that aim to celebrate this year's national theme for Black History Month, the Black Family.
Miss Juneteenth (2020)
Daughters of the Dust (1991)
Quest: An Intimate Portrait of an African-American Family (2017)
The Last Black Man in San Francisco (2019)
Southside With You (2016)
Click the link to view and access each of the films (please note that FSU login is required): https://fitchburgstate.libguides.com/Anti-RacismFilmSeries/BlackFamily
Questions? Contact Lori Steckervetz, Outreach Librarian for Student Success.
Tea Time Speaker Series: HBCU's
Monday, February 22nd 12:30-2:00pm
The nationally recognized Tea Time Speaker Series will present a panel talk entitled "Historically Black Colleges and Universities and the significant role they play in American History and Education." Tea Time has collaborated with students, educators, and institutions from across the United States such as California, North Carolina, and Massachusetts will participate in this discussion. During this panel we will discuss culture, politics, and education and learn how these prestigious colleges and universities thrive off student success. The moderator will be our own Director of Admissions Jinawa McNeil.
For additional information on this program, contact Sharmese Gunn, Senior Resource Specialist, Gateway to College, Mount Wachusett Community College.
BHM Visual Art 2021
The Black History Month Committee invited visual arts submissions that spoke to and celebrated the theme of The Black Family. All forms of visual media were welcomed including drawings, paintings, photography and sculptors.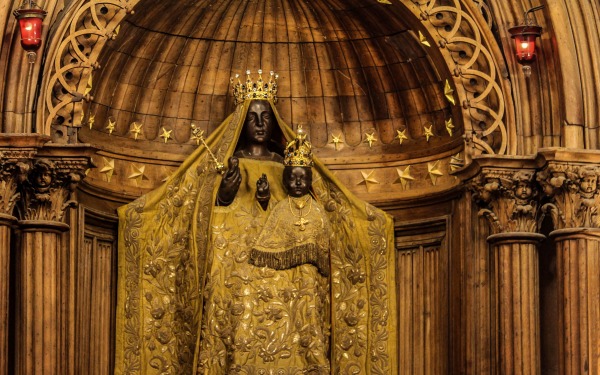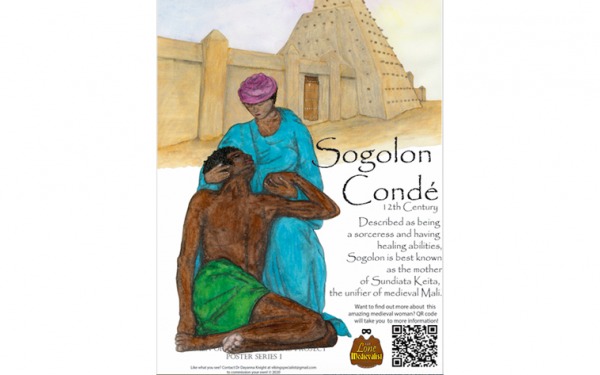 Black History Month Committee
DeMisty Bellinger-Delfeld (English Studies)

Marla

 Buffong (graduate assistant, Housing and Residential Services)

Jamie Cochran (Center for Diversity and Inclusiveness)

Amanda

 Egesi (Admissions)

Nathan Emery (Student Development)

Katherine Jewell (Economics, History and Political Science)

Sydney

 Kinz (student representative)

Kerry

 McManus (student representative)

Jinawa 

McNeil (Admissions)

Christopher Medley (Housing and residential services)

Dimitri

 Moore (student representative)

Kim Page (Human Resources & Payroll Services)

Tremaine

 Pinnock (student representative)