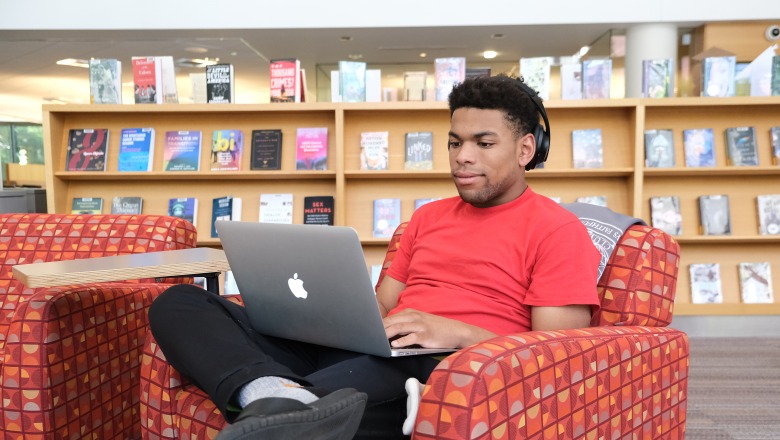 Fitchburg State University has once again been recognized by Massachusetts Colleges Online with four Courses of Distinction Awards, including accolades for use of free educational resources.
"Fitchburg State has long embraced the potential of digital education, and these awards acknowledge the effort and skill of our faculty and course designers in creating meaningful and accessible courses," University President Richard S. Lapidus said. "I am grateful for the creativity and ingenuity of our faculty and staff to use all available tools in service to our students."
The university's award winners include two from the Education Department: Professor Joann B. Nichols for the online synchronous course called Investigations, and Associate Professor Robert Shapiro for the online asynchronous course Concepts and Principles of Applied Behavior Analysis.
Also recognized were two courses that use open educational resources: Associate Professor Kisha Tracy of the English Studies Department's course World Literature: Myths and Traditions, and Professor Ricky Sethi of the Computer Science Department's class Computer Science I.
"The Courses of Distinction recognition speaks to the quality of our online courses and the care that our faculty take to make sure their courses are not just current, but that they provide a unique experience for students that promotes engagement and rigor," said Dean Becky Copper-Glenz of the university's School of Graduate, Online and Continuing Education.
Fitchburg State Director of Digital Learning Ralph Fasano said the university's continued recognition for Courses of Distinction reflect an institutional commitment. "It's constantly being able to push ourselves to innovate in the digital learning space, and to meet the students where they need to be met," he said. "Our faculty take a reflective look at what's working and are movers and shakers in this space." 
Massachusetts Colleges Online (MCO) is a collaborative of public state higher education institutions involved in the design, delivery, management, and assessment of online, blended, and other technology-mediated learning formats. The collaborative provides opportunities for all members to address the issues and challenges arising from professional practice, and the pooling of financial and intellectual capital toward the development and enhancement of services. Representatives from its 24 member campuses meet monthly during the academic year to share best practices and identify new opportunities for collaboration.