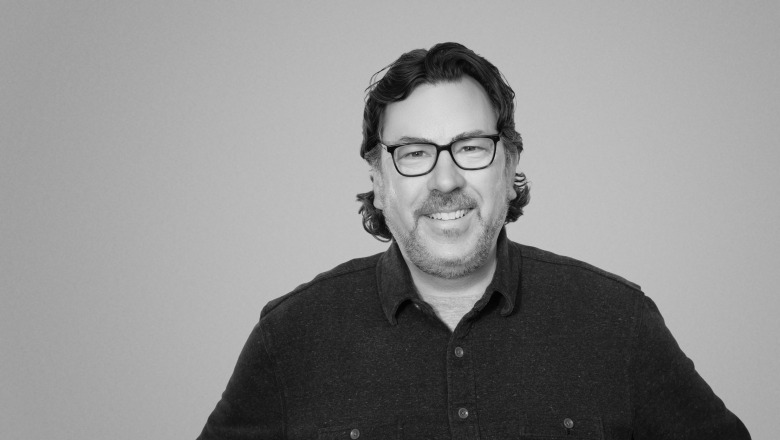 Media and information technology pioneer John Honeycutt, a 1991 graduate of Fitchburg State University, will return to campus to deliver the undergraduate commencement address on Saturday, May 20.
Honeycutt will also receive the President's Medal at the ceremony in recognition of his distinguished career, which includes senior leadership roles at FOX, Discovery and Google, and an Emmy award.
"We are honored to welcome John Honeycutt back to campus to share his experience and insights with our graduates and guests," Fitchburg State President Richard S. Lapidus said. "His global media and technology career exemplifies the importance of adapting to continuous change while performing at the highest level."  
Fitchburg State is holding its 127th commencement exercises in 2023. It will bestow master's degrees and certificates of advanced graduate study at the Graduate Commencement Ceremony at 6:30 p.m. Thursday, May 18 in the Athletics and Recreation Center at 130 North St. The undergraduate ceremony will be held at 10 a.m. Saturday, May 20 on the main quadrangle. Additional details are posted at fitchburgstate.edu/commencement.
During his more than 30 years in the media industry, John Honeycutt has been at the forefront of innovation. In 2019, Honeycutt and his teams' contributions to the media industry were recognized with a Technology and Engineering Emmy Award from the National Academy of Television Arts and Sciences for advances in the utilization of cloud technology in the global media industry. 
Honeycutt began his media career as a member of The Mustang News, his high school newspaper, in Medford, Mass. In 2020, he founded Sandy Valley Media, a specialist consulting firm that is currently advising sports leagues, media companies, and investors in a disrupted media landscape. 
At Google, Honeycutt served as Vice President for Google Cloud's Media & Entertainment, Telecommunications and Gaming business, where he established and implemented GCP's initial product and go-to market strategy globally. 
Prior, Honeycutt spent 15 years driving innovation and transformation at Discovery Communications, culminating his tenure as chief technology officer. 
In London, Honeycutt served as chief operating officer for Discovery Networks International where he drove Discovery's global expansion into new territories and new platforms. 
He began his career at Liberty Media and NewsCorp working to establish FOX Cable Networks, FOX Sports, and National Geographic Channel as category leaders. 
Honeycutt serves as chair of the International Broadcasting Convention Council, is a non-executive director at Blackbird PLC, an adjunct professor at The American University's Kogod School of Business and a charter member of AU's Cybersecurity Executive Advisory Council, a member of The Society of Motion Picture and Television Engineers and a volunteer at Harbor Homes of Martha's Vineyard Homeless Shelter. 
Other commencement honorees include Stephanie Tsacogianis of Stoneham, who will speak as recipient of the Graduate Student Leadership Award at the graduate ceremony on May 18. Tsacogianis is completing an MBA with a concentration in healthcare management.
The undergraduate ceremony will also include remarks by valedictorian Kenneth R. Aubuchon of Leominster, who is completing a bachelor's degree in business administration.