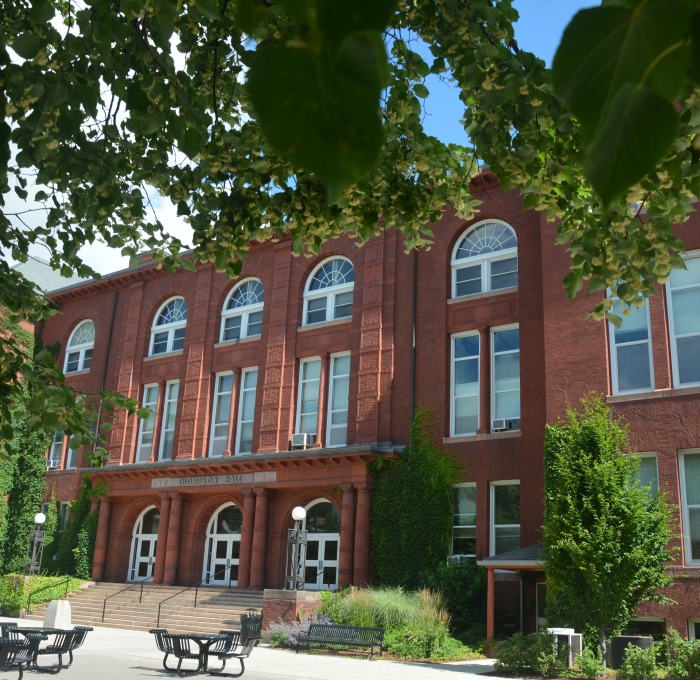 The Fitchburg State Foundation was started in 1978 to encourage voluntary gifts for scholarships and enrichment programs. At the time, private fundraising by a public college was virtually unheard of in Massachusetts. However, a group of visionary business leaders saw that many public colleges outside of New England were successful in attracting private gifts. 
Out of their recognition of the need and the opportunity, the Foundation was formed as a tax-exempt, private, 501(c)(3) corporation managed by an independent Board of Directors (April 1979). To render financial assistance and aid in the development effort and the educational programs of the university, the Foundation receives and administers gifts to the university and provides support to the students, faculty and staff through its efforts. Today, the Foundation manages a $22.1 million endowment and annually raises between $300,000 and $500,000 from alumni, friends, corporations and foundations. 
Foundation Objectives
The Foundation aggressively seeks restricted and unrestricted support for a variety of programs, including but not limited to the following:
Merit Scholarships
Students at Fitchburg State are tax-assisted, not tax supported. The average financial aid package for students living on campus from Massachusetts is $14,717 (from all funding sources). Student charges are rising quickly as state and federal subsidies decline. Scholarships are the most important objective of our fund-raising efforts.
While the university participates in federal and state programs with resources in excess of $22 million, most of these funds are in the form of student or parent loans. Direct or grant student aid is restricted to only the neediest students. Moreover, while student costs have risen dramatically in response to cuts in Massachusetts' subsidy of public colleges, growth in family income has been static.
These factors explain why financial need is the most frequently cited reason by students leaving the college before graduation. Moreover, financial pressures force most students to spend far too much time working to pay their way through college. More and more students are taking longer to complete their college degree and part-time attendance is rising more rapidly than full-time. The need for scholarships is growing.
Gifts to Build Needed Facilities
The University is seeking to renovate and retro-fit a number of existing buildings that support student development and the educational experience. The Foundation will seek to lower student charges for these facilities by seeking restricted gifts for these projects. These projects offer many opportunities for named or memorial gifts.
Cultural Programs
To enrich the campus and the community, keeping both open to a fresh flow of current ideas and informed opinions, the university offers one of the most diverse and distinguished cultural programs to be found in Massachusetts. The Foundation provides funding that offsets the cost of these programs. The Foundation sees these programs of cultural enrichment as having a dual value for the campus and the community.
Library Enrichment
The heart of any institution of learning is its library. Ours is an unparalleled facility, located in the campus center, with books, ebooks, CDs and DVDs, print journals, database articles, archives and special collections, and access to the world's libraries through the Internet. But funding never keeps pace with demand as knowledge explodes in an ever more technologically-based environment. The college seeks restricted and unrestricted gifts for the library. 
Faculty Needs
Fitchburg State's faculty is a teaching faculty. Keeping scholars primed for classroom teaching over a long career is a challenge of immense complexity. Moreover, for the university to be truly excellent, the campus must be competitive in recruiting and retaining effective educators who are also ambitious scholars. The college seeks support for named professorships, an endowment account to provide stipends for faculty to engage in research or scholarship activities and for named lectures.
A Good Steward
The Foundation's success in attracting and managing private gifts is based on a clear record as a good steward. The Foundation has wisely balanced the need for current spending with prudent fund management in building its endowment. Its yearly audits are open to public scrutiny and show a consistent pattern of careful management of gifts in accordance with donor wishes.
Foundation Fundraising Programs
The Foundation pursues funds to enrich the college as an educational institution and as a regional economic and cultural resource in multiple ways:
Annual fund drives that raise annual unrestricted gifts from alumni, parents, staff, friends, corporations and foundations.
Special programs to solicit restricted and unrestricted endowment gifts, bequest and deferred gifts and memorial gifts.
The Foundation, while independent of state control, is certified to raise funds for the university by its Board of Trustees.