Come find your home away from home.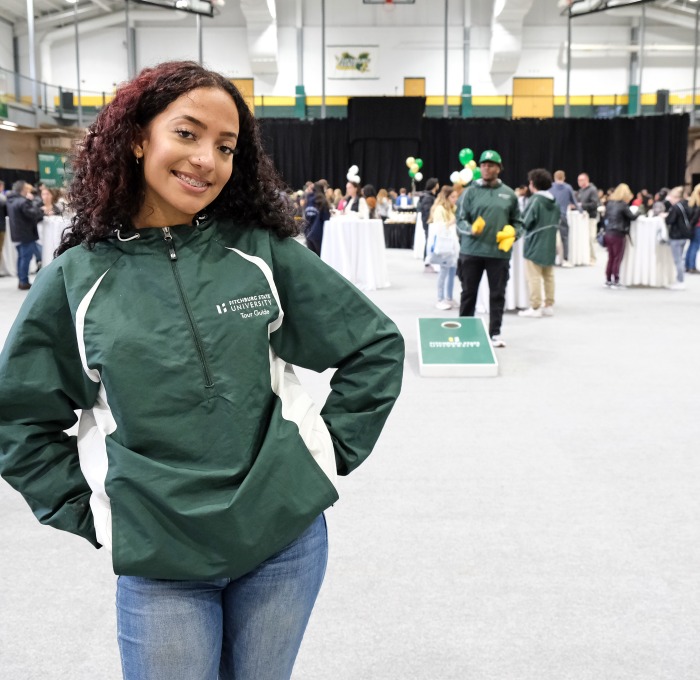 We're proud to be a welcoming community where you're free to be you and pursue your goals.
We are still accepting applications for Fall 2022.
Take a Virtual Tour of Campus
There are many different ways to see our campus. Take the virtual tour or keep scrolling to view all the ways to visit us in person. 
Undergraduate Visit
There are many ways for you to visit us throughout the year. Make an appointment and come out to see us. 
During this event, you will have an information session with an Admissions Counselor and a campus tour from one of our student tour guides.
Visiting campus is an important part of the admissions process and we want to show you what makes us special. We currently offer both virtual and on campus visit opportunities.
An information session can help you decide if evening classes are the right fit for you, whether you're on the fence about a particular evening program or if you're just not sure where to begin.
Other Ways to Visit
There are plenty of other ways for you to visit campus. Not sure where to start? You can always contact Admissions and ask.
Graduate Visit
We have many different online and in person information sessions and open houses so everyone has an opportunity to learn more about our programs. 
See what we have coming up in the near future for webinars, or access our archive of past recordings. 
I came from my first open house and fell in love with it. Once we pulled into the parking lot, I was like 'Mom this is it. I love it.'
Jessica Niles '16
Human Services
Questions? Get in Touch!
We are here for all of your questions. Let us know how we can help.
Anthony Student Service Center 102
Anthony Student Service Center 112
Please use this email for international student admission questions.
Anthony Student Service Center 102