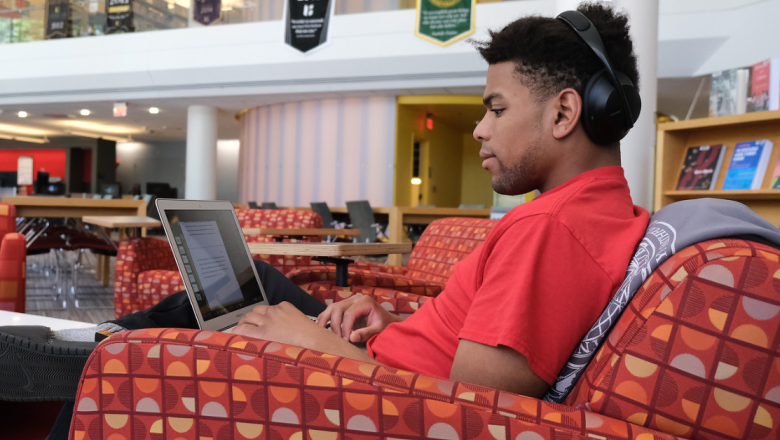 Fitchburg State University received four Courses of Distinction Awards from Massachusetts Colleges Online, recognizing exemplary course design and practices.
"Fitchburg State has a long and proven history of quality online programs, and these awards confirm our commitment to using all modalities to enhance teaching and learning," University President Richard S. Lapidus said. "I am proud of the richly deserving faculty and staff members whose efforts support our students year-round, online and on-campus."
Fitchburg State's recognition included the online synchronous award for Assistant Professor Karen DeAngelis of the Education Department, for her course called Teaching Students with Disabilities. Assistant Professor J.J. Sylvia IV of the Communications Media Department received the online asynchronous award for his Data and Analytics course. Both of these classes were recognized with the course delivery method award for demonstrating exemplary course design and practices.
In addition, the university was recognized with two innovative features awards, recognizing innovative pedagogical practices that encourage student success and engagement. Winners in this category included Associate Professor Kisha Tracy of the English Studies Department, who was recognized for universal design, inclusivity and accessibility for her British Literature I course. Also recognized was Visiting Professor John D. Colautti of the Behavioral Sciences Department, which received the community of practice award for his Introduction to Criminal Justice course. 
Massachusetts Colleges Online (MCO) is a collaborative of public state higher education institutions involved in the design, delivery, management, and assessment of online, blended, and other technology-mediated learning formats. The collaborative provides opportunities for all members to address the issues and challenges arising from professional practice, and the pooling of financial and intellectual capital toward the development and enhancement of services.