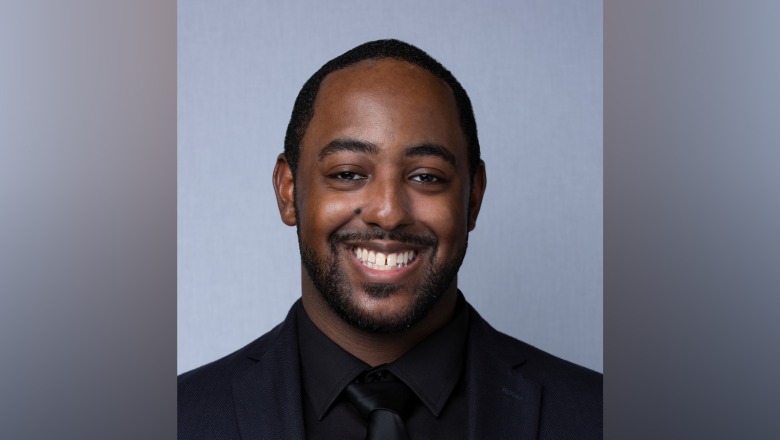 Fitchburg State University MBA candidate Octavian Goncalves is a motivated leader. He was finishing his bachelor's degree in business administration at Rhode Island College when he set his sights on an advanced degree, and immediately enrolled in Fitchburg State's MBA program. In the university's accelerated online program, he is pursuing dual concentrations in finance and management with a plan to graduate in 2023.
Goncalves also works as a financial analyst for International Game Technology in Providence, R.I., and was formerly a financial coach at the nonprofit Capital Good Fund.
This year he is further advancing his education through the Rhode Island Foundation's Equity Leadership Initiative, to which he was accepted following a competitive admissions process. 
The Equity Leadership Initiative seeks to cultivate, mentor, and seek access for individuals who identify as Black, Hispanic or Latino, Indigenous, Asian, and multiracial from across sectors to build a pipeline of leaders of color in positions of influence in Rhode Island.
"I am enthusiastic about the opportunity to network with, learn from, and share with established and rising leaders of color through the Equity Leadership Initiative," Goncalves said.
The year-long program supports existing leaders of color who are working in the public, private, or nonprofit sectors. Applicants must demonstrate a commitment to racial equity and social justice.
"Through ELI, I am learning how our community can create the equality opportunities our state needs while furthering our personal and professional development," Goncalves said. "My future goals in corporate finance management and real estate investing are directly related to the knowledge and mentoring I'm currently receiving. I will accomplish my objectives using the connections offered, pursue additional successes with my cohort, and support their long-term goals."
Goncalves said his MBA studies have given a strong foundation in management and finance upon which his ELI experience will build.
"The core courses of the MBA program have given me further knowledge on meaning and running a business," he said. "The management concentration studies enable effective collaboration with coworkers and foster the creation of new social networks for several causes, all while fostering the growth of teamwork abilities. The capacity to manage money wisely in investing, saving and business development is provided by finance concentration studies."