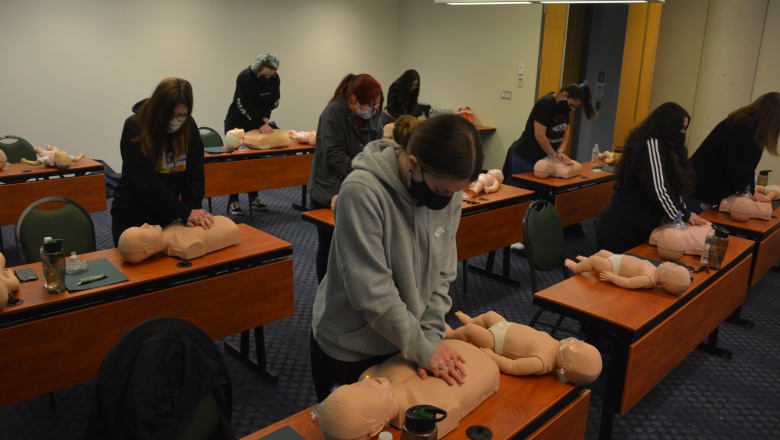 A new initiative at Fitchburg State University is designed to address the nation's changing demographics by recruiting and training future educators from traditionally underrepresented populations. 
The Future Educator Academy is designed to address ongoing demographic shifts, according to Lourdes Ramirez, coordinator of field placements, partnerships and recruitment for Fitchburg State's School of Education. About 40% of the state's public school students are of color, but only 8% of their teachers come from minority groups.
Research has shown that students of color are less likely to drop out if they have at least one teacher of color, Ramirez said. "We know that students who attend urban schools, regardless of their ethnic or socioeconomic background, bring important knowledge and experiences from living in a diverse environment," she added.
The academy's programs will focus on culturally relevant education that values students' cultural, linguistic and ethnic contributions as future teachers.  
"We are excited about engaging high school students with our community at Fitchburg State," Ramirez said. "This is a great opportunity for students who are considering becoming an educator in the future, or those who want to further explore education. This initiative will impact the diversity gap in the teaching population and ultimately benefit all students."
The first cohort of students, hailing from Fitchburg High School and Leominster High School, recently gathered on Fitchburg State's campus for CPR/AED training. The course, taught by Fitchburg State University Police Officer Timothy Grant, resulted in certification for all the participants.
The academy is still accepting students from Fitchburg High and Leominster High. Academy students will earn a leadership certificate from Fitchburg State, as well as university credits that can be applied to their first year of college. They will also earn badges to build their resumes and gain knowledge and experience working with groups. Some of the badges include learning how to facilitate group activities; how to support students with mental health issues; working with underserved, traditionally marginalized, and disenfranchised students; and career planning. The future educators will be participating in internships and community engagement.
To learn more, contact Ramirez at 978.665.3685 or by email at lramire1@fitchburgstate.edu.