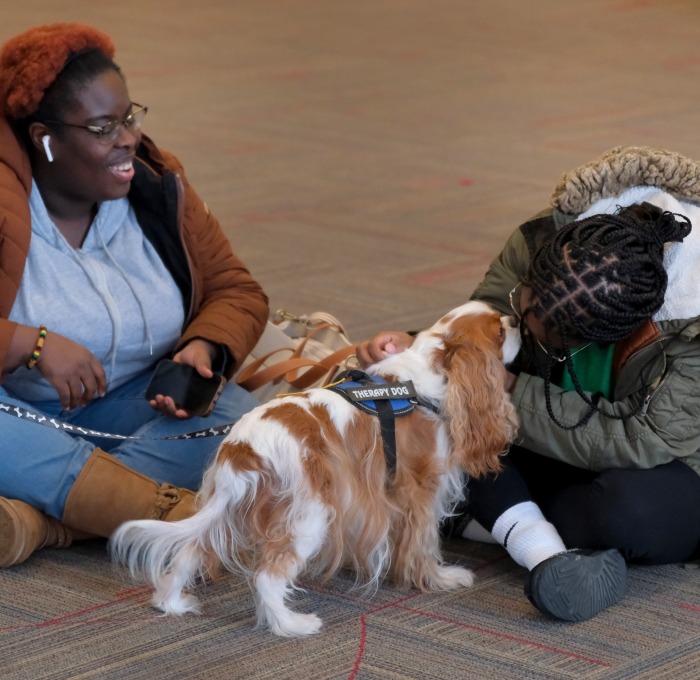 Fitchburg State University recognizes that its students are more than just their enrollment status and grade-point-average. Students are people, with individual goals, needs, concerns, and challenges. Success for students at Fitchburg State requires a recognition of the challenges that may impede your path here. Student Support Services function to help students identify and cope with such challenges.
Dr. Robert Hynes
Assistant Dean of Student Support Services
Director of Counseling Services
Hammond Campus Center, Third Floor, Room 325
978.665.3152
rhynes@fitchburgstate.edu
Lindsay Carpenter Connors
Director of Career Services
Hammond Campus Center, Third Floor, 318A
978.665.4925
lcarpen7@fitchburgstate.edu
Julie Maki
Coordinator of Adaptive Computer Lab
Hammond Campus Center, Third Floor
978.665.3562
jmaki@fitchburgstate.edu
Student Support Services
Counseling Services - Psychological and emotional concerns may be present during your time at Fitchburg State. Counseling can help in managing these concerns.
Health Services - Exists to provide for your physical well-being during your studies at Fitchburg State.
Career Services - Helps you to refine your thinking regarding your major and career, and help your transition to university life.
Disability Services - Provides for support and accommodations for students with documented disabilities.
Together these offices function to maximize the likelihood of your success at Fitchburg State University. Please consider using these services, as appropriate, during your time at the University.