Sarah Wright
ASSOCIATE PROFESSOR
Mathematics
School of Health and Natural Sciences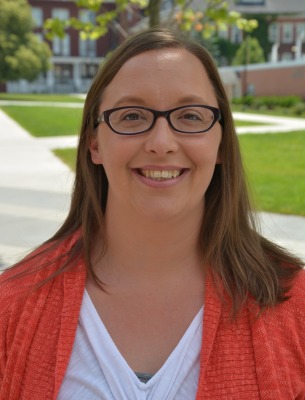 swright8@fitchburgstate.edu
978.665.3514
Office: Edgerly Hall 312D
Office Hours
Fall 2023
Mondays 4:00pm - 5:00pm, Tuesdays 11:00am - 12:00pm, Wednesdays 8:00am - 9:00am, Thursdays 3:00pm - 4:00pm, and Fridays 1:00pm - 2:00pm. Or an appointment by email.
Courses Taught
Mathematics in Society (MATH 1100)
Precalculus (MATH 1300)
Calculus I (MATH 2300)
Linear Algebra (MATH 2600)
Background
Ph.D., Dartmouth College (Mathematics), 2010
B.S., California Polytechnic State University, San Luis Obispo (Mathematics, Minor Physics), 2004
Graph C*- Algebras
Mathematics Education
"The Arithmetic and Geometry of Pseudokus," with M. Beck, J. Friedman, M. Gagliardo, T. Hunter, N. Sieben, and C. Williams.
Ph.D., Dartmouth College (Mathematics), 2010
B.S., California Polytechnic State University, San Luis Obispo (Mathematics, Minor Physics), 2004
Ph.D., Dartmouth College (Mathematics), 2010
B.S., California Polytechnic State University, San Luis Obispo (Mathematics, Minor Physics), 2004