Lilian Bobea
ASSISTANT PROFESSOR
Behavioral Sciences
School of Arts and Sciences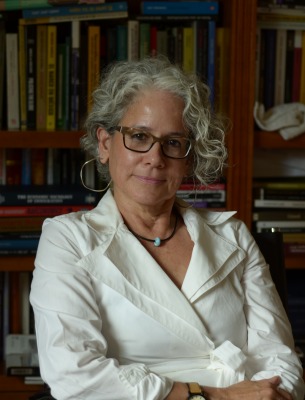 Courses Taught
Introduction to Criminal Justice (CJ 1000)
Introduction to Legal Process (CJ 2270)
Ethics in Criminal Justice (CJ 2651)
Colloquium (CJ 4100)
Background
Ph.D., Utrecht University (Sociology and Development)
M.S., State University of New York at Binghamton (Historical Sociology)
B.A., Universidad Autónoma de Santo Domingo
"A Very Well-Establish Culture: Cocaine Market Self-Regulation as Alternative Governance in San Juan, Puerto Rico," Desmond Arias and Thomas Grisaffi (Forthcoming)
"The Dominican Republic Democracy, in Latin American Politics and Development," Westview Press, Perseus Books (ninth edition) 2017
"Fuerzas Armadas Caribeñas: ¿Cambio, Adaptación o Reciclaje? Revista, Foreign Affairs Latinoamérica," Octubre/diciembre 2017, México: ITAM, 2017
"El Estado Como Demiurgo de la Criminalidad," Nueva Sociedad, no. 263, 2016
"The Emergence of Transgressive Ecosystems, Santo Domingo in the XXI Century," Kees Kooninings and Dirk Kruijt eds., Violence and Resilience in Latin American Cities London: Zed Books, 2015
"Statetropism and Gang Violence in the Dominican Republic," in Charles Katz and Anthony Harriott, eds.
"Gangs in the Caribbean: Their Rise and Impact on the Patterns of Crime, State and Politics," West Indies University Press, 2015
"Seeking Out the State: Organized Crime, Violence and Statetropism in the Caribbean," in Bruce Bagley and Jonathan D. Rosen eds.
"Drug Trafficking, Organized Crime and Violence in the Americas: Key Trends in the 21st. Century," University Press of Florida, 2015

"The Dawn of Post-Hegemonic Cooperation? Old Actors in Combating Transnational Narcotics," in Roberto Zepeda and Jonathan D. Rosen eds.
"Greater Caribbean: Cooperation and the War on Drugs: Trends in the 21st Century." Lexington Books, 2015
"Urbanidades Violentadas: Orígenes y fundamentos de los ecosistemas transgresores en República Dominicana," in Ariel Ávila et. al, eds.
"Violencia Urbana, Radiografía de una Región." Colombia: Aguilar, 2014
"The Emergence of the Democratic Citizen Security Policy in the Dominican Republic in Policing & Society." England: Routledge, 2011
"Violencia y Seguridad Democrática en República Dominicana." República Dominicana. FLACSO, 2011
"Democratizing Violence: The Case of the Dominican Republic," Western Hemisphere Security Analysis Center. FIU, 2011
"Organized Violence, Disorganized States," in Enrique Desmond Arias and Daniel Goldstein eds., Violent Pluralism, Duke University Press, 2010

"Private Vices without Public Benefit: The Dominican State versus Organized Crime," Matthew B. Ridgway Center for International Studies. University of Pittsburgh, 2010
The Working Group on the Use  of Mercenaries as a Means of Violating Human Rights and Impeding the Exercise of the Rights of People to Self-Determination (United Nations Mandate Holder)
LASA - Latin American Studies Association
Latin America Faculty of Social Sciences