Jonathan Amakawa
ASSOCIATE PROFESSOR
Communications Media
School of Arts and Sciences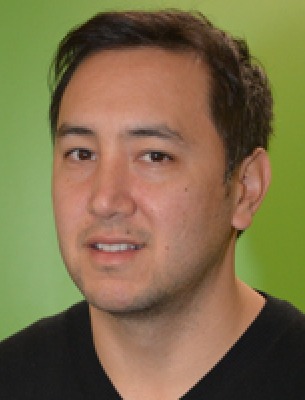 Courses Taught
Elements of Game Design (GAME 2000)
Games and Arts in Japan (GAME 2001)
Introduction to Game Art (GAME 2200)
Serious Games (GAME 3050)
3D Game Development (GAME 3060)
Intermediate Game Art (GAME 3070)
Game Studio (GAME 4100)
Background
M.Des., Carnegie Mellon University (Communication Planning and Information Design)
B.A., Vassar College (History)
Video Game Design
Educational Media
Cultural Heritage
Art and Architecture
Museum Exhibit Design
My research and creative work focuses on the possibilities for video game media, mobile devices and augmented reality in presenting historical subject matter and cultural heritage.
I am currently creating an augmented reality-based app the Jameson Jenkins House AR Tour for the US National Park Service's Abraham Lincoln Home National Historic Site in Springfield, Illinois.
I am in the process of completing another augmented reality-based app called the New Philadelphia AR Tour for the New Philadelphia, National Historic Landmark in Pike County, Illinois.