Jon Krasner
PROFESSOR
Communications Media
School of Arts and Sciences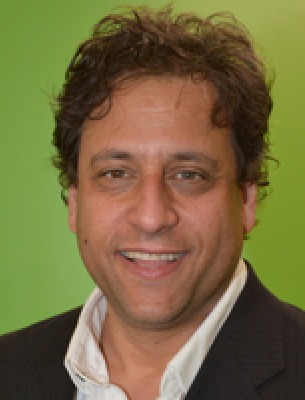 Courses Taught
History of Graphic Design (COMM 2430)
Interface Design (COMM 3309)
Introduction to Graphic Design (COMM 3810)
Intermediate Graphic Design (COMM 3820)
Publication Design (COMM 3850)
Typography (COMM 3880)
Computer Graphic Design (COMM 3890)
Motion Graphic Design (COMM 3940, COMM 3955)Art Appreciation (ART 1100)
Drawing (ART 1400)
Water-Based Media (ART 2450)
Early Twentieth Century Art (ART 3150)
Background
M.F.A., Boston University
M.F.A., Pratt Institute
B.A., Muhlenburg College
Motion graphic design and animation
Figure and landscape drawing, painting and collage
Musical composition (piano and guitar) and music performance
Lecture series on motion design conducted at the Hogeschool van Amsterdam (Amsterdam University of Applied Sciences) during fall, 2015 sabbatical. Targeted toward students in the Communication and Multimedia Design program.
"From 'Pure Cinema' To Immersion." Academic publication for MoDe (Motion Design Educators) 2nd International Conference in Dublin, Ireland, 2015. Addressed how designers harness the potential of motion in interactive, mediated spaces to make our constructed world more immersive to encourage subjectivity, imagination, and creativity.
"Convergence and Expansion: The Role of Immersive Environments Beyond the Screen." Academic presentation for Eastern Communication Association (ECA) convention in Providence, Rhode Island, 2014. Addressed how mediated spaces—in contrast to portable devices that mobilize and compress information—enhance our visual landscape by blending physical and digital media into large-scale interactive experiences. The flexibility of non-orthodox compositional formats that are inherent to these spaces, in addition to the spatial and temporal properties of motion, embrace the cinematic qualities of storytelling within a nonlinear structure, making content more engaging and meaningful, enhancing the overall narrative experience.
Motion Graphic Design and Fine Art Animation: Principles and Practice and Motion Graphic Design: Applied History and Aesthetics (Focal Press), fourth edition. This edition explores the unique visual language that merges traditional graphic design and cinema, providing insight into problem solving to convey meaning and expression. Companion DVD showcases professional and undergraduate student projects from United States, Canada, The Netherlands, Italy, Spain, Croatia, and Iceland. Previous editions have been adopted by New York University, Pennsylvania State University, University of Massachusetts Amherst, Pratt Institute, American University, Bowling Green State University, California Institute of the Arts, Ringling College of Art + Design, Chinese University of Hong Kong, Nanyang Technical University (Singapore), University of Hawaii at Manoa, University of Oxford, University of Alaska, and Yeditepe University (Istanbul, Turkey).
Guest juror and speaker for the "Best of Ringling" annual student exhibition at Ringling College of Art + Design, Sarasota, Florida. Presentation addressed experimental film pioneers of the early modern era who explored the linguistics of rhythm and movement while experimenting with animation techniques that influenced subsequent generations of fine artists and graphic designers.
Harrod lecture: "Critical Pedagogy: Cultivating Mindful, Creative, and Critical Thinking," 2008-2009 Harrod Lecture Series, Fitchburg State College.
"Purge and Renew," a series of animations with original music.
"Personal Hybrids" and "Makai Entities"; mixed media assemblages exhibited at the University of Massachusetts and Hunt-Cavanagh Gallery, Providence College.
Graphic design projects have included:
Interactive CD-ROM for Candle Corporation
Corporate Animations for Syncra Systems Inc.
Textbook Cover Designs for Digital Storytelling (Elsevier Science Publishers)
Motion Graphic Design and Fine Art Animation (Elsevier Science Publishers)
Motion Graphic Design: Applied History and Aesthetics (Elsevier Science Publishers) The Microbial Challenge (American Society for Microbiology)
Web site designs for The Devereux Group, Salon de Fatima, and Third Generation Moving, Inc.