Annette Sullivan
ASSOCIATE PROFESSOR
Education
School of Education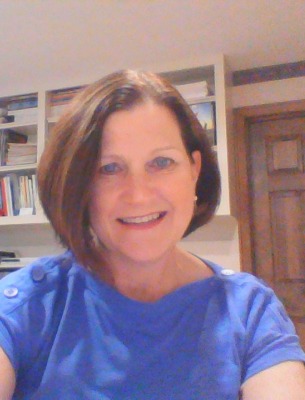 Biography
Dr. Annette Sullivan
is an Associate Professor. She holds a Massachusetts Educator license in Elementary Education (1-6) and taught 12 years in Chelmsford Public Schools. After earning a doctorate in Language Arts and Literacy (K-12) in 2007, she joined the Education Department faculty. Annette has taught multiple undergraduate and graduate courses during her tenure and has supervised many student teachers. She also served one term as the Department Chair and three years as the Dean of Education before returning to faculty and her passion for teaching. Annette now focuses on teaching the language arts method course for all undergraduate licensure programs, the social studies method course for elementary education majors, and the practicum seminar supporting student teachers. Annette has offered many workshops for preservice and in-service teachers in grades PreK-8 and for teacher preparation colleagues. She has served on several committees of the Massachusetts Department of Elementary and Secondary Education. Annette continues to work closely with a Fitchburg Public School teacher to model teaching for her teacher candidates and to provide them with field experiences where they can put theory into practice.
Courses Taught
Language Arts: Theory to Practice (EDUC 2640)
Teaching Social Studies with a Literature Based Approach (EDUC 3031)
Collaboration: Co-Teaching, Instruction, and Working with Families (EDUC 4550)
Engaging Scholarship in Education (SPED 4300)
Reading and Writing in the Content Areas (EDUC 7014)
Content Area Reading and Writing: Fostering Literacy in Middle School & High School (READ 8132/EDUC 8132)
Advanced Social Studies in Education (EDUC 8360)
Background
Ed. D., University of Massachusetts Lowell (Language Arts and Literacy). 2007.
M.Ed., Fitchburg State College (Elementary Education). 1999.
B.S., Salem State College (Elementary Education). 1994.
A.D., Fulton-Montgomery Community College (Applied Science in Nursing). 1982.
Student Writing
Children's Literature
Early Literacy
Using Technology to Teach
International Literacy Association (ILA)
National Council of Teachers of English (NCTE).