Annette Sullivan
ASSOCIATE PROFESSOR
Education
School of Education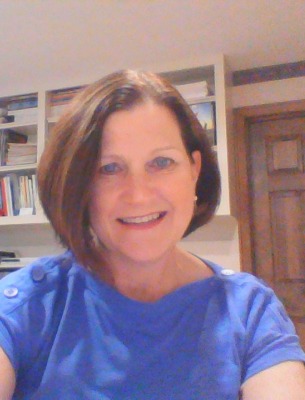 Biography
Dr. Annette Sullivan, is an Associate Professor. She was the former Interim Dean of Education at Fitchburg State University, has content area expertise and experience that prepare her to provide services in multiple areas.  She holds 2 Massachusetts Educator's licenses: Elementary (1-6) and English as a Second Language Elementary (1-6). She has 12 years of experience teaching in elementary classrooms and earned a doctorate in Language Arts and Literacy (K-12). Dr. Sullivan has been teaching undergraduate and graduate courses at Fitchburg State and supervising student teachers in the field since the fall of 2007. She has taught teaching writing, reading and writing in the content areas, social studies, and mathematics method courses and workshops for preservice and in-service teachers in grades PreK-12. Dr. Sullivan incorporates strategies for differentiating instruction for all learners (students with disabilities, English language learners, gifted and talented students, etc.) in all of her courses and workshops and includes academic supports for educators and students. She also taught a graduate course titled Differentiated Instruction. On behalf of the ESE, Dr. Sullivan presented Transitioning to the New Massachusetts Curriculum Frameworks in ELA/Literacy and Mathematics to over 200 participants from the Central Massachusetts region. She has been a member of the ESE Writing Standards in Action project since 2008 and has presented on it as well as on all aspects of writing instruction multiple times. In addition, as a previously pre-qualified approved vendor for the ESE, Dr. Sullivan provided a professional development institute titled Social Studies and Literacy. Additionally, Dr. Sullivan has expertise and experience in the area of mathematics. She was a member of a team that developed Department of Higher Education modules as part of a Mathematical Preparation of Elementary Teachers (MPET) grant. She also formed a partnership called a Community of Practice/Demonstration Classroom with the Fitchburg Public Schools where she visited classrooms with small groups of teacher candidates to model effective teaching of mathematics.
Courses Taught
Language Arts: Theory to Practice (EDUC 2640/3010)
Collaboration: Co-Teaching, Instruction, and Working with Families (EDUC 4550)
Engaging Scholarship in Education (SPED 4300)
Reading and Writing in the Content Areas (EDUC 7014)
Content Area Reading and Writing: Fostering Literacy in Middle School & High School (READ 8132/EDUC 8132)
Advanced Social Studies in Education (EDUC 8360)
Background
Ed. D., University of Massachusetts Lowell (Language Arts and Literacy). 2007.
M.A., Fitchburg State College (Elementary Education). 1999.
B.S., Salem State College (Elementary Education). 1994.
A.D., Fulton-Montgomery Community College (Applied Science in Nursing). 1982.
Student Writing
Children's Literature
Field Based Experience at McKay Arts Academy
Revision of M.Ed. in Elementary Education
Initial Licensure Advisor of M.Ed. in Curriculum and Teaching
Coordinator of Elementary and Middle School