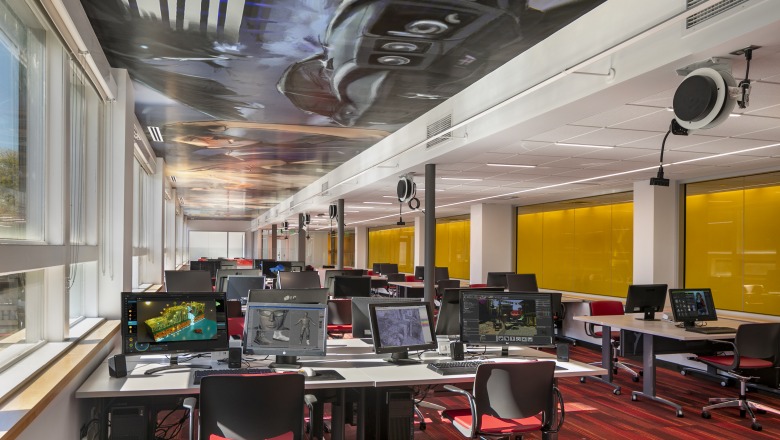 Minority businesses in downtown Fitchburg will get assistance with accessing capital and other support thanks to a $100,000 Urban Agenda grant announced this month by the Baker-Polito Administration.
The Fitchburg program is among 30 projects in 23 communities supported by the Governor's $2.5 million in awards.
The local project is a partnership between Fitchburg State University, ReImagine North of Main, the city of Fitchburg, NewVue Communities, and the North Central Massachusetts Development Corporation (NCMDC). Fitchburg State is the fiscal agent for ReImagine North of Main and will serve as the lead entity (for grant administration and program management). NewVue and NCMDC will provide program services and delivery to minority-owned businesses.
"This grant funding will build upon our existing network and portfolio of work to help minority small business owners succeed," said Fitchburg Mayor Stephen L. DiNatale. "Fitchburg is capitalizing on its diversity by becoming a gateway to arts and culture. This theme is attractive to minority small business owners in the creative economy who want to capitalize on the cultural diversity that their businesses often present."
"This project will support the continued investment in the heart of our city and help create opportunities for existing and future entrepreneurs to realize their goals," said Fitchburg State University President Richard S. Lapidus. "Our community's diversity is one of its greatest strengths, and we are hopeful this program will help us connect entrepreneurs with the resources they can use to thrive."
Fitchburg State's commitment to the revitalization of downtown Fitchburg includes the redevelopment of the Main Street Theater Block, which is now home to the interdisciplinary ideaLab where NewVue Communities has offered an array of services for new businesses.
"Our work has shown us the importance of finding better ways to engage and understand the needs of minority business owners and prospective business owners," said NewVue Communities Executive Director Marc Dohan. "With this state support, we can continue to build on our strategies in the service of inclusive success."
"We are thrilled to collaborate on this important project to engage local minority owned businesses and ensure that they have access to much needed capital and other resources," said Roy Nascimento, President and CEO of the North Central Massachusetts Chamber of Commerce and the North Central Massachusetts Development Corporation. "Our goal is not only to help them overcome the economic challenges of COVID-19, but enable them to grow and prosper into the future." 
As the partnership noted in its grant application, minority business owners are playing an important role in the community through their contribution to new business creation, yet national data and local research indicate that minorities are less likely to take advantage of available resources. For example, research conducted by the Worcester Business Journal indicated that only 6% of Paycheck Protection Loans (PPP) in Worcester County were awarded to Latino businesses, as opposed to 84% going to white business owners.
The primary objective of this project is to better engage with minority businesses and connect them to resources and established networks, ultimately strengthening the minority business community by building capacity. The key components of this pilot project include:
·Overcome barriers by providing direct, multilingual, and culturally competent technical assistance to assist minority-owned businesses with recovering from the fallout from the COVID-19 pandemic and growing their business in the future. This will include one-on-one counseling and business guidance provided by the business advisors at NewVue as well as business trainings on topics such as marketing, bookkeeping and applying to grants and loans;
·Establish a working group composed of minority business owners to evaluate and understand root causes that make success for minority-owned business more difficult than for their white counterparts. Specifically, NewVue, NCMDC and the ReImagine North of Main team will lead a community conversation to understand the importance of inclusive entrepreneurship ecosystems for and identify programs and processes that need to be in place to develop ecosystems that are trusted by and support minority-owned businesses.
Launched by the Baker-Polito Administration in 2015, the Urban Agenda Grant Program promotes economic vitality in urban neighborhoods by fostering partnerships that capitalize on unique local assets and community-driven responses to specific challenges. Urban Agenda grants are competitive one-year awards that offer these partnerships flexible funding to implement programming and projects based on creative, collaborative work models to support economic progress in urban communities.
The Urban Agenda Grant Program is now exclusively part of the Administration's Community One Stop for Growth, the recently established single-application portal that provides access to a variety of competitive community and economic development grant program.