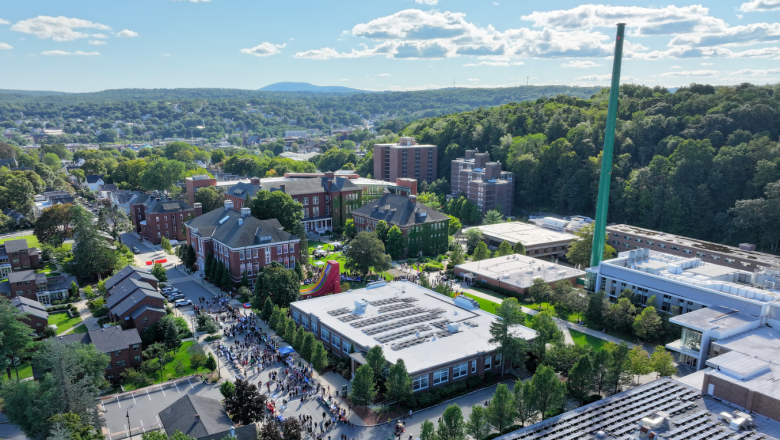 Fitchburg State University earned high marks in U.S. News & World Report's latest collegiate rankings, released this week.
The magazine's 2024 Best Colleges rankings listed Fitchburg State among the top Regional Universities in the North; among the top public schools in Regional Universities in the North; and a best value in Regional Universities in the North. The publication, which this year updated its ranking methodology, has been rating institutions of higher education for nearly 40 years.
"We are proud of our continued recognition as among the top choices for students for both quality and value in our region," Fitchburg State President Richard S. Lapidus said. "The latest rankings reflect our ongoing commitment to offering high-quality programs with a strong return on investment." 
Fitchburg State will hold its fall open houses on Saturday, Oct. 14 and Saturday, Oct. 28. Learn more and register online at fitchburgstate.edu/visit.
Founded in 1894, Fitchburg State has more than 30 undergraduate programs and 22 master's degree programs, and 6,000 full and part-time students.