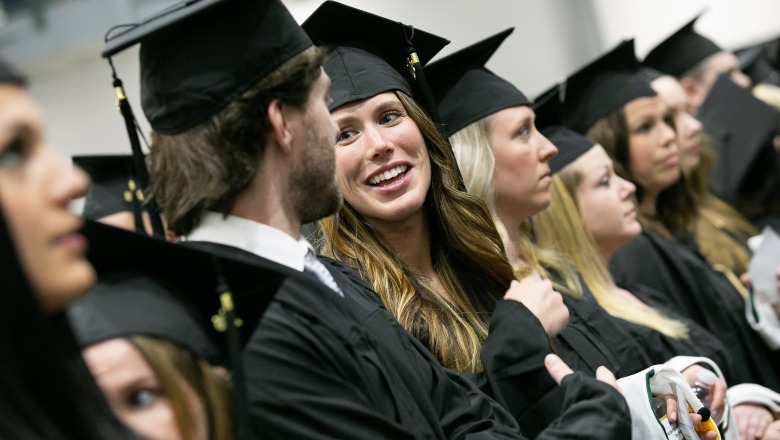 Fitchburg State University is pleased to announce it is expanding its offerings of fully online MBA programs with the addition of a Master of Business Administration in Healthcare Management.
The MBA in Healthcare Management is strategically designed to accommodate the lifestyle demands of working professionals, offering 100 percent online coursework, seven-week courses and affordable tuition, including fees of $12,510 for both in-state and out-of-state students. No GMAT or GRE exam is required for admission and the program can be completed in as few as 12 months.
All of Fitchburg State's online MBA degrees—including Management, Accounting, and Human Resources Management, as well as the new program—are accredited by the International Accreditation Council for Business Education (IACBE). Students can apply online now for classes starting this fall.
"Situated as we are in a region known as a hub for healthcare innovation and research, it is a natural move for Fitchburg State to extend our online MBA programs, which emphasize management, into the high-demand sector of healthcare," said Professor Beverley A. Hollingsworth, chair of the MBA program. "We designed this program to be both affordable and student-centered, to attract a diverse audience seeking an accessible MBA program that focuses on effectively improving our healthcare system."
Students in the accelerated online MBA Healthcare Management program can expect to develop a broad range of skills useful in identifying and implementing effective solutions for challenges across the evolving healthcare landscape. Students will study a spectrum of healthcare marketing, finance, and legal topics and engage in participatory learning through online class discussions and collaborative learning groups.
The MBA online courses are designed and taught by the same degreed Fitchburg State faculty who teach on campus, many of whom are working professionals. Combining quality education with affordability, Fitchburg State University is committed to personalized teaching that will prepare students for rewarding careers and leadership roles.
Fitchburg State University's Online Advantages
100 percent online coursework
Affordable—$12,510 tuition and fees
No GMAT or GRE required for admission
Multiple start dates per year
Degree completion in as few as 12 months
Accredited by the International Accreditation Council for Business Education (IACBE)