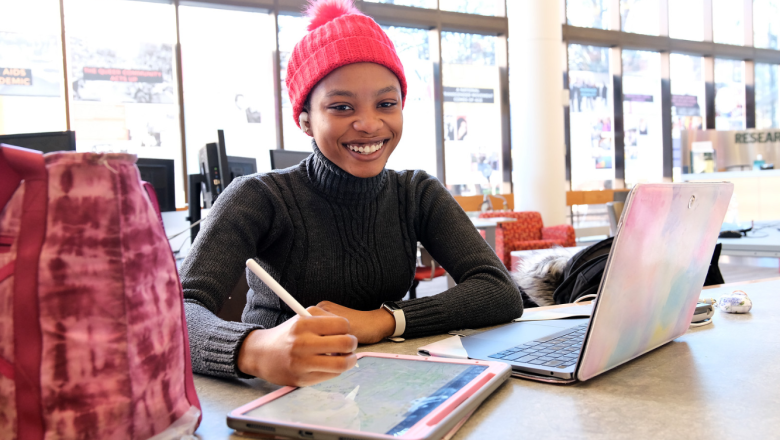 The New England Commission of Higher Education (NECHE) has renewed Fitchburg State University's institutional accreditation, with its next comprehensive evaluation scheduled in 2032.
The continued accreditation followed a lengthy self-study that involved every campus constituency, from students to the Board of Trustees, that evaluated university operations against the commission's nine standards. The preparation of that review was followed by an on-site visit earlier this year by an evaluation team composed of representatives from other New England colleges and universities, and ultimately a vote by the commission membership this fall. 
"With its devoted and talented faculty and staff, committed Board of Trustees, engaged student body, and visionary leadership, Fitchburg State University is well positioned to prepare 'students to lead, serve, and succeed' well into the future," the commission's renewal letter stated.
The commission's letter also commended Fitchburg State for its thorough and well-written self-study and the open and inclusive process that guided the creation of its "comprehensive, ambitious, and 'visionary'" five-year strategic plan; cited a "robust culture of assessment" across the institution; and applauded the work the university has undertaken to understand campus climate around diversity, equity and inclusion. 
University President Richard S. Lapidus announced the continued accreditation to the campus community and shared the commission's letter with students, faculty and staff. 
"Once again, I want to publicly thank all who contributed to the successful accreditation process," President Lapidus said. "I also want to acknowledge the campus constituents, including students, faculty, staff, and members of the Board of Trustees, who met with accrediting team members during their campus visit in the spring. This was a group effort, and our work continues."
Additional information about the university's accreditation process, including the full self-study, may be found on the university website at fitchburgstate.edu/neche-2022.
About NECHE
The New England Commission of Higher Education (NECHE) is a voluntary, non-governmental membership association that serves as an institutional accreditor and promotes educational excellence and quality assurance to its member institutions. Its members are degree-granting post-secondary educational institutions offering higher education and located inside or outside the United States, including, but not limited to, the States of Connecticut, Maine, Massachusetts, New Hampshire, Rhode Island, and Vermont. NECHE currently accredits over 200 institutions across the globe. The commission consists of faculty and administrators from affiliated institutions and public members. It is served by a staff led by Dr. Lawrence Schall.
The commission is recognized by the U.S. Secretary of Education as a reliable authority on the quality of education for the institutions it accredits. The commission is also recognized by the Council for Higher Education Accreditation (CHEA), affirming that its standards and processes are consistent with the quality, improvement, and accountability expectations that CHEA has established.